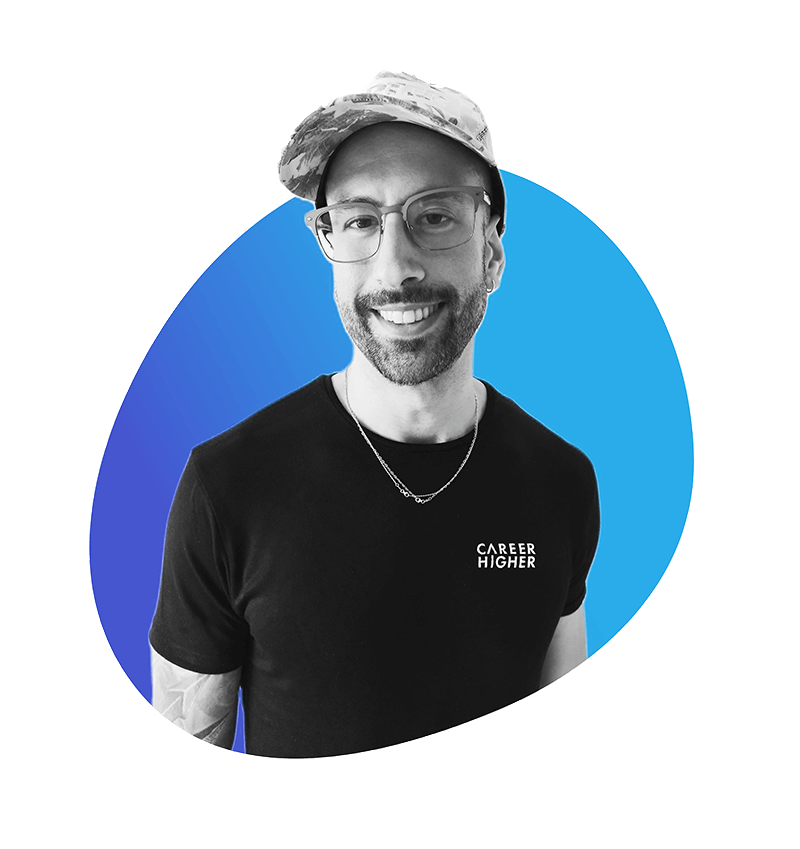 Andy Agouridis
Founder & CEO
Andy is a career strategist, HR, content creator, entrepreneur, and digital nomad. He is the Founder & CEO of CareerHigher, a job search optimization org based in London. He founded CareerHigher in 2020 to help people find their Top Jobs. With his Top Job framework, Andy wants to bring candidates closer to stability, security, growth, fulfillment, flexibility, and high compensation in their careers.
With his vision to revolutionize the broken hiring process for candidates, he wants to offer holistic solutions that allow people to build the career they deserve. He also understands that when people invest in job search solutions, they expect results. So, to give people actual results, he designed the CareerHigher Guaranteed Success Program, which is an end-to-end, all-inclusive, and managed job search solution with guaranteed results within 12 weeks.
Today, CareerHigher has grown to 10+ members on a mission to help people land amazing Top Jobs. The CareerHigher team works fully remotely and encompasses a reliable, trust-worthy, quality-focused, positive, and fun environment.
Earlier in his career, Andy worked in HR with several prominent organizations, including Oracle, BP, and Pearson. His focus was on recruiting, retaining, and motivating the best people in the market. This experience enabled him to get a rare understanding of the hiring process, which he now uses to help candidates.
Outside CareerHigher, Andy educates candidates and employers as a Careers and Recruitment advisor and writer. He creates content for leading HR and career businesses like Glassdoor and Jobylon, and has been featured by Forbes, Business Insider, and LinkedIn. He also creates and posts content regularly on LinkedIn, Facebook, and other social media platforms with a focus on career strategy and job search.
Andy holds an MSc in HRM from the University of Edinburgh, one of the top institutions in the UK. His dissertation in 2013 explored the Effectiveness of LinkedIn as a Recruitment, one of the first studies on the topic. Also, he is a chartered member of the CIPD, the professional body for HR and people development. Lastly, he holds certifications in Business Psychology, Career Coaching, and Resume Writing. Andy is a digital nomad and has visited 5 continents and more than 40 countries. Before going location independent, he was based in the UK for 10 years. Andy was born and raised in Patras, Greece. Outside work, Andy loves fitness, well-being, and adventure.