B2B SOLUTIONS
Recruitment & Careers Content Marketing
Want to elevate your content marketing game and attract more clients? Keep reading!

We partner with you and manage or support your content marketing efforts based on your unique business needs.
Tell Me More ...
Our solutions are flexible to match your requirements and can include both strategic and operational content marketing deliverables.
Specifically, we can help you with the following:
Content strategy and production

SEO strategy and management

Social media strategy and management
BENEFITS
Why You Should Care
Save content marketing time and effort
Refine your content marketing strategy
Get high-quality content consistently
Scale your content marketing efforts
Enjoy the flexibility of content marketing outsourcing
Make content marketing a breeze
Take your content marketing to the next level!
You don't have a content marketing team
Your content marketing team needs some support
You could use external SEO, content, or social media expertise
You don't have the time to focus on content marketing
You are looking to scale your content production
Your content marketing efforts don't yield the results you deserve
You are looking to enhance your digital presence
You want to accelerate your growth
SUCCESS
Businesses We've Partnered With Include

We take clients through the below phases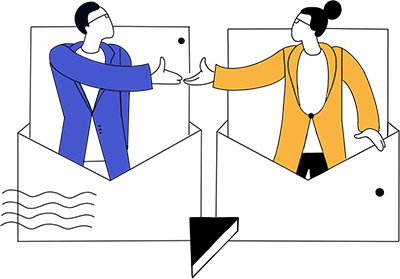 We understand your unique business, marketing, and content needs on a discovery call and submit a tailored proposal
You select how to partner with us based on your budget and requirements
We work with you to design or refine your tailored content, SEO, and social media strategy
You make informed strategic content marketing decisions based on our recommendations
We manage your digital marketing operations, including content, SEO, and social media
You provide feedback and we ensure deliverables are aligned with your requirements
We publish content and manage your content marketing channels
You attract more clients effortlessly
WE'RE DIFFERENT
Why CareerHigher
We are Recruitment & Careers SMEs
We have content marketing, SEO, and social media expertise
We are obsessed with providing high-quality content
We focus on long-term and mutually beneficial partnerships
We offer solutions with strong value for money
We're humbled to have received excellent reviews
REVIEWS
What Do Clients Say

CareerHigher has contributed more than any other partner we've used, not only for the Marketing department but for Jobylon as a whole. They helped us strengthen our brand, generate more leads and build thought leadership within our field.

CareerHigher did a great job producing blog posts. Their expertise in this area was greatly appreciated. Their writing was always of a high quality, with little or no feedback needed.

CareerHigher are excellent to work with. They deliver high-quality writing and are truly experts in the recruiting industry. Work is completed on time, and you can tell they put great effort into each project.
INFORMATION
Frequently Asked Questions
1. Who will work on my project?
We have a team of content, SEO, and social media experts who collaborate behind the scenes to ensure we provide our clients with high-quality work. We assign work to the most suitable consultant based on your unique business needs to ensure you get maximum value from our services.
2. Who will be my point of contact?
We assign a designated engagement manager to each client to keep things simple, fast, and personal for them. Your engagement manager will get a deep understanding of your unique business needs and work internally with the team to make sure your requirements are met.
3. What is the cost of your services?
We offer customized solutions to make sure we meet your needs. Pricing is calculated on this basis considering the effort needed to deliver the work required. However, we always consider value for money, so that you can enjoy high-quality service at a competitive price. If you might be interested in working with us, we'd love to understand your needs and pull together a tailored and specific proposal.
4. What are the next steps?
If you might need content marketing support, we'd love to hear from you. Please reach out to info@careerhigher.co and we will get back to you asap.