SOLUTIONS
How We Can Help You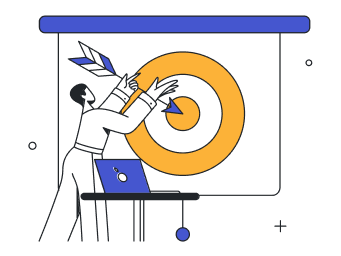 Guaranteed Success Program
An end-to-end, all-inclusive, and managed job search solution with guaranteed results within defined timelines. Available for selected candidates based on their profile and goals.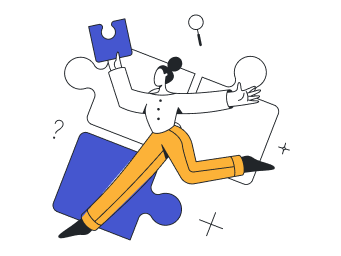 Job Search Optimization Solutions
Flexible, tailored, and cost-efficient job search solutions based on your needs. Available to all candidates.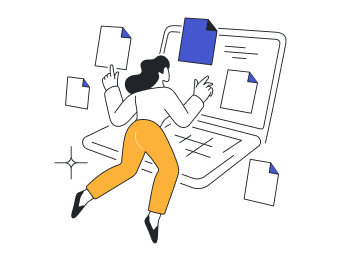 Career Advice
Free resources from our experts on job search strategy, resume & cover letter writing, LinkedIn, interview preparation, salary negotiation, and more.
BENEFITS
Why You Should Care
On average, finding a new job takes up to 6 months and hundreds of hours (FlexJobs)
Make your job search effortless
Accelerate your path to success
Four in ten US workers feel they are underpaid (Gallup)
Increase your compensation package
Maximize your earning potential
66% of workers were either not engaged or actively disengaged at work (Gallup)
Minimize the risk of a wrong career choice
WE'RE DIFFERENT
Why Work With Us
We have strong job search, recruitment, coaching, consulting, and content creation capability
We are committed to offering a top client experience
We're humbled to have received excellent reviews from ex-clients
We take clients through the below phases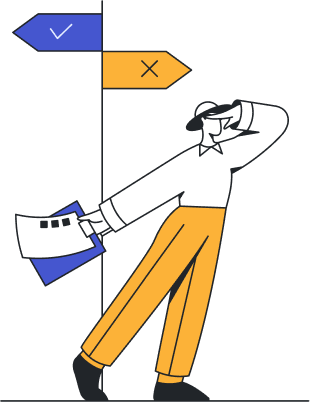 Speak on a discovery call to understand your problem
Discuss your circumstances and get expert advice
Purchase your selected solution
Provide detailed requirements
Get fit-for-purpose solutions
We use our exclusive Top Job framework to find in-demand and high-potential jobs aligned with your strengths and needs
REVIEWS
What Do Clients Say

"Exceptional service and I can't recommend it enough. The process was very easy and engaging, with an extraordinary outcome"

"CareerHigher didn't fail one bit, the questions asked, the details and effort put in, was absolutely above expectations."

"In just 3 months, I had an offer in hand from a global firm in the position I was seeking, with a 35% increase in my compensation"
TEAM
Who Will Work on Your Projects
We have a skilled team of professional Career Coaches, Resume Writers, LinkedIn Experts, Interview Preparation Specialists, and Job Application Consultants.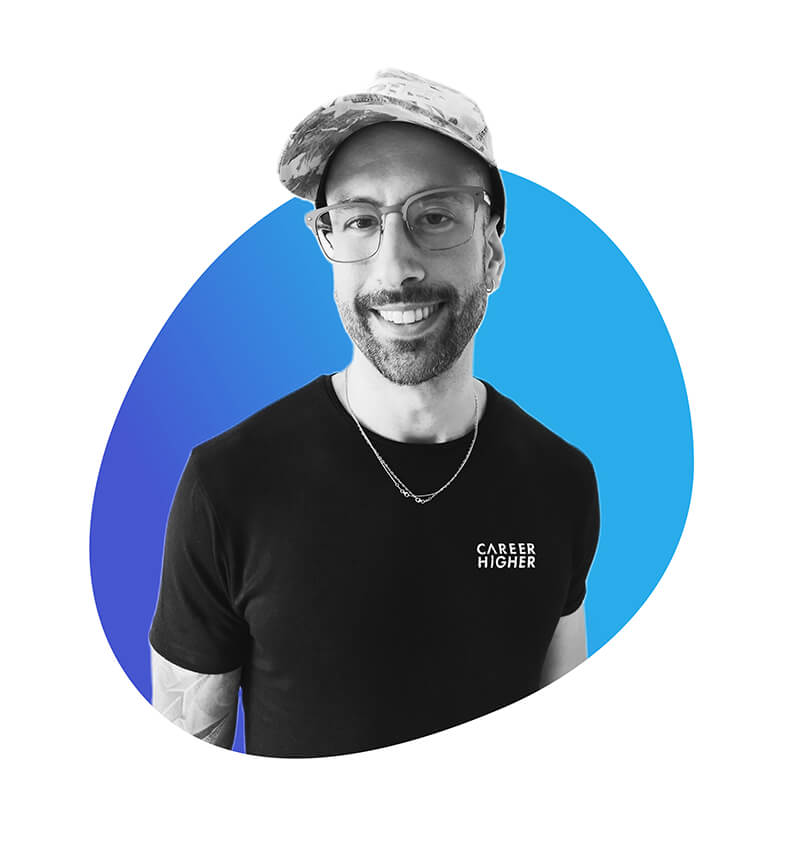 Founder and CEO
Andy created CareerHigher to help unfulfilled talent do what they love. He has a track record of helping candidates succeed in challenging career changes. Andy is also a Careers writer and speaker featured by Forbes, Business Insider, and LinkedIn Read More»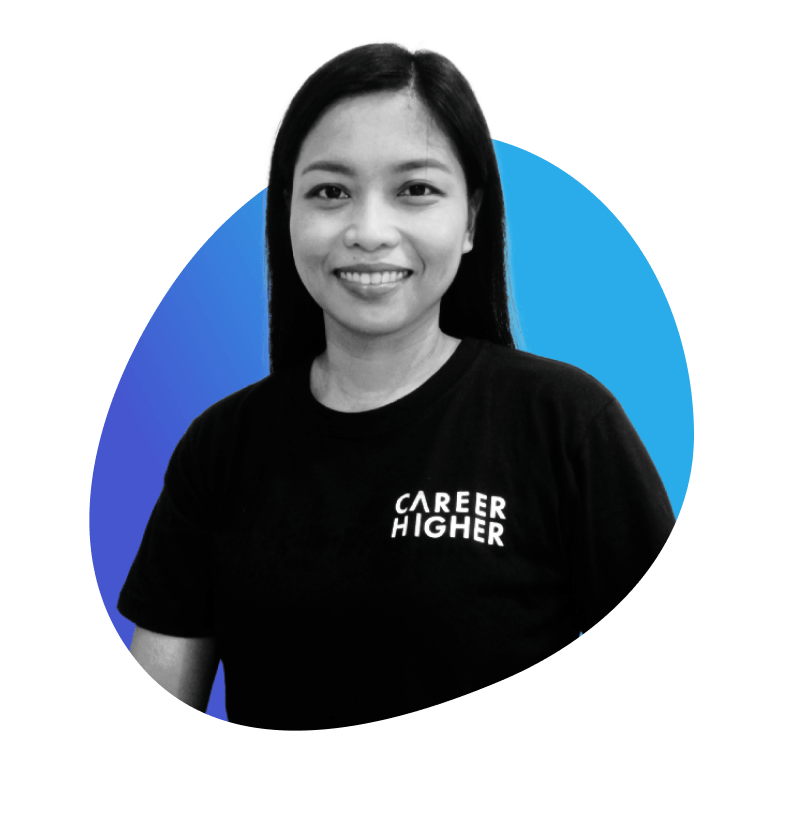 Delivery Manager
Lea is an experienced and accomplished Career Strategist. She has an in-depth understanding of resume writing, ATS, LinkedIn, and SEO best practices. This has enabled Lea to help hundreds of career changers to build a more fulfilling career Read More»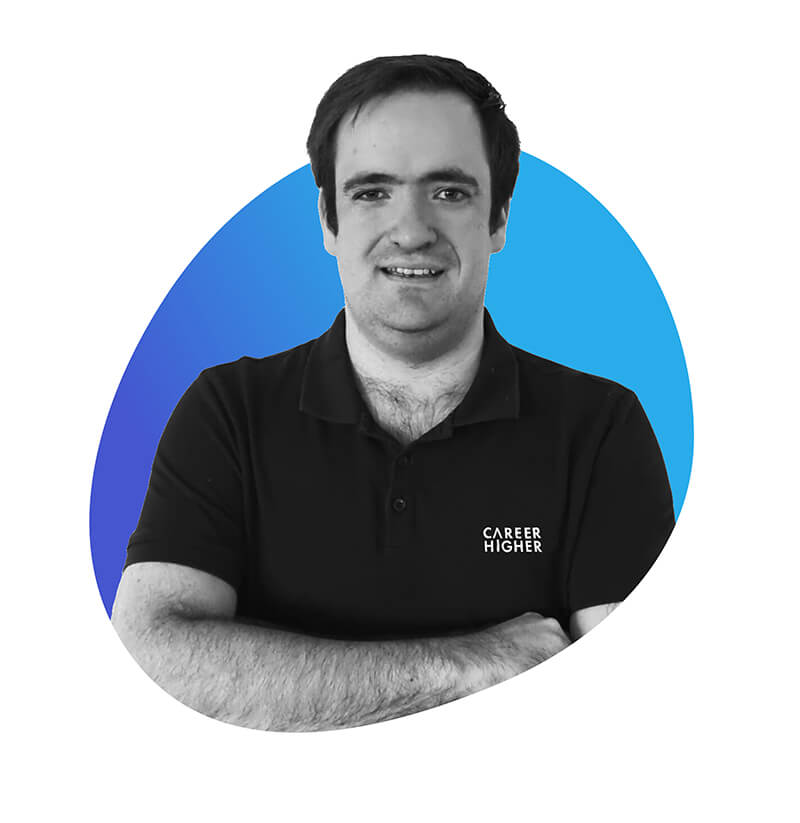 Partner
Matthew is a driven and experienced career coach with a passion for helping others achieve their goals. With over 8 years of experience in managing, leading, and coaching others in both corporate and start-up settings, he has developed a deep understanding of the needs and challenges faced by job seekers today Read More»
INFORMATION
Frequently Asked Questions
1. How is CareerHigher different from recruiters?
Recruiters: 
Work for employers

Manage specific vacancies

Reach out to you only if they consider you a good fit for a role

Aren't interested in candidates
CareerHigher: 
Work with candidates

Help candidates land any role they want

Help all candidates

Are on a mission to enable candidates land their Top Job
2. What are the core career solutions that you provide?
CareerHigher provides tailored career solutions to help you find your Top Job. We offer a Guaranteed Success Program, an end-to-end, all-inclusive, and managed job search solution with guaranteed results within defined timelines.
We also provide A La Carte Solutions which are flexible, tailored, and cost-efficient job search solutions. These include Career Clarity Coaching, Resumes, Pitches, Cover Letters, and LinkedIn Profile Writing, Job Search Management, and Interview Preparation and Salary Negotiation Coaching.
Additionally, we offer free career advice on Resume Writing, Job Search Strategy, Interview Preparation, and more to help you with your job search. You can find more about our career solutions here.
3. What roles or industries do you specialize in?
Our approach is industry-and-role-agnostic. We have a deep understanding of all major markets industries including Tech, Finance, Energy, Insurance, Professional Services, and more. We have consultants specialized in different geographies and have helped candidates from all job functions.
4. Where are you based?
We are a global team with a remote-first culture. Our headquarters are in London, United Kingdom, however, our team is spread around the world. This setup enables us to deeply understand all the markets we serve and offer high-quality work to all our clients.
5. Do you take clients in different geographies?
Our approach is geography-agnostic. We have a deep understanding of all major markets including the US and the UK.
6. What is the Guaranteed Success Program?
The Guaranteed Success Program is an end-to-end, all-inclusive, and managed job search solution with guaranteed results within defined timelines. We provide comprehensive career coaching sessions, career documentation writing, identification of relevant opportunities, email and LinkedIn marketing campaigns, interview preparation, and more. You can learn more here.
7. What A La Carte packages do you provide?
We provide the following A La Carte solutions- Career Clarity Coaching, Job Search Document Writing, Job Search Management, Interview Preparation, and Compensation Negotiation. You can find more about it here.
8. Do you have any more questions?
Read more FAQs here. For any other queries, write to us at info@careerhigher.co