ABOUT CAREERHIGHER
We Enable Talents to Identify, Apply for, and Land their Top Job!

CareerHigher was founded in 2020 by Andy Agouridis to help professionals land their Top Job effortlessly. Andy is a career strategist, HR professional, content creator, entrepreneur, and digital nomad, who has experience working with leading companies, including Oracle, Pearson, and BP. He is on a mission to revolutionize the broken hiring process, making it easier and faster for people to land their best jobs.
Tell Me More ...
The CareerHigher team has helped a high volume of talents elevate their careers through its holistic job search solutions. At CareerHigher, we understand that you deserve security, growth, fulfillment, high compensation, and flexibility in your career. So, our highly experienced, global team uses an exclusive framework to help you land in-demand Top Jobs with strong future prospects synced with your strengths and needs.
Additionally, we know that job search can be exhausting and time-consuming. So, we manage it on your behalf, making this process effortless and increasing your chances of landing suitable offers, faster.

VISION
To help people build the careers they deserve
VALUES
We are a Team, Reliable, Trustworthy, Quality-focused, Consistent, Empathetic, Curious, Passionate, Positive, Fun
ABOUT OUR CLIENTS
We Would Love to Help if
Your efforts are not recognized
Your job doesn't suit your skill set
You feel you can't progress fast enough
You don't have the flexibility you need
You are looking to move employers
You feel misaligned with your industry
You don't see a future in your current career path
We are a proven team of Career Coaches, Resume Writers, LinkedIn Experts, Interview Preparation Specialists, and Job Application Consultants. CareerHigher has now grown to a team of 10+ members working in different parts of the world. Meet our team below.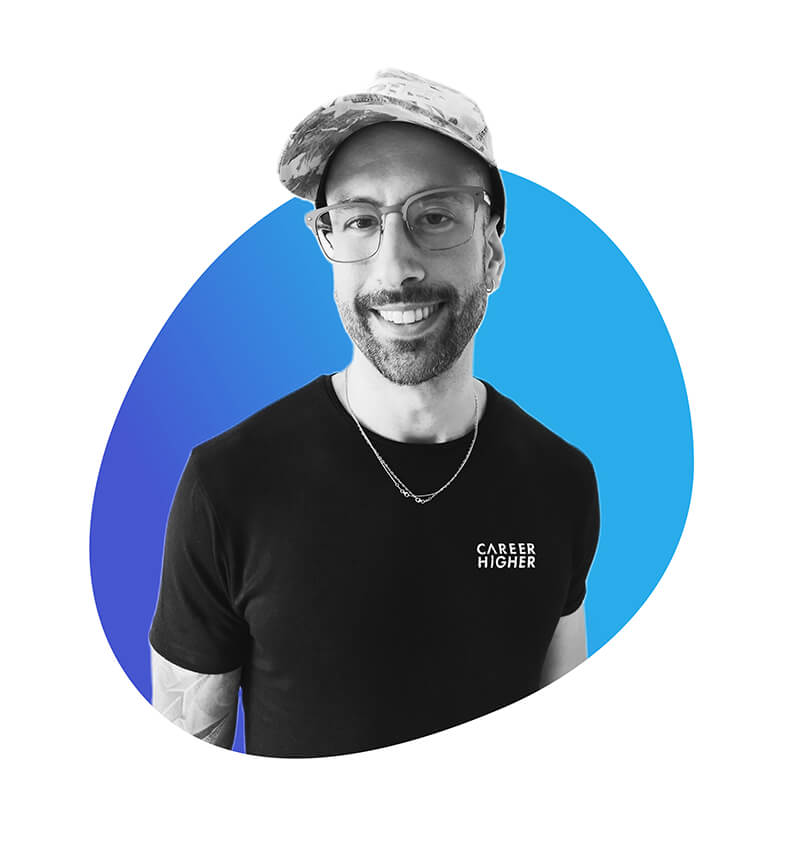 Founder and CEO
Andy created CareerHigher to help unfulfilled talent do what they love. He has a track record of helping candidates succeed in challenging career changes. Andy is also a Careers writer and speaker featured by Forbes, Business Insider, and LinkedIn.
Before partnering with candidates, Andy worked in HR roles with Oracle, Pearson, and BP. Also, he has earned an MSc in HRM from the University of Edinburgh, is a Chartered Member of the CIPD, and a certified Career Coach.
Outside of work, Andy loves traveling, adventure, and the digital nomad lifestyle.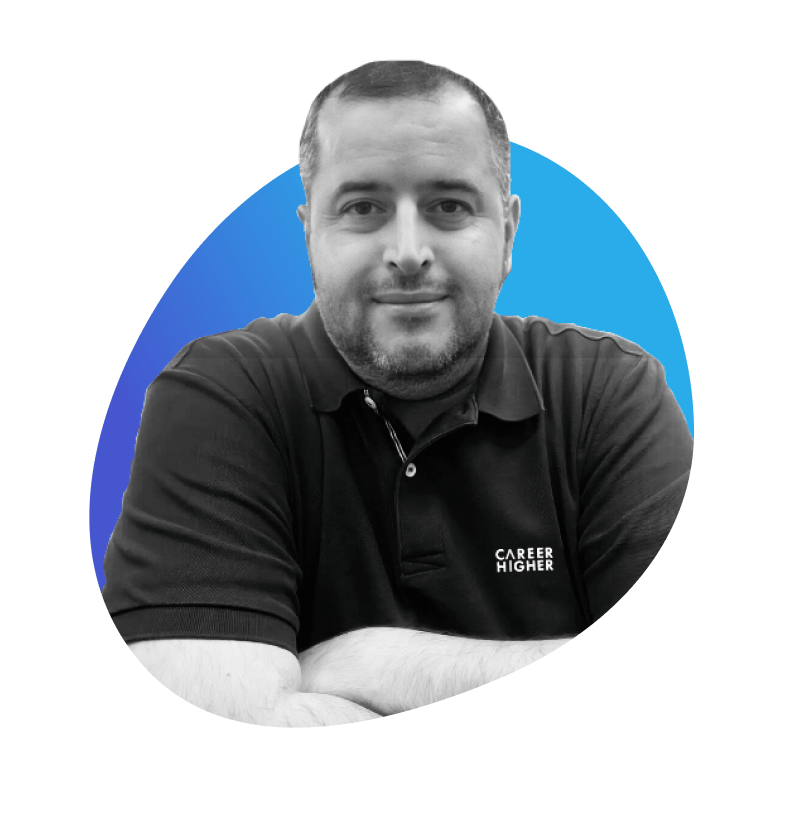 Co-Founder and COO
Alaa is a creative professional with a track record of helping businesses increase traffic, boost conversion, and transform prospects into loyal customers by designing and implementing various technology-based & data-driven strategies. He has more than 15 years of enterprise-level experience leading research, data intelligence, SEO & marketing, and solutions development in the banking, research & consultancy, and training sectors.
He ensures strategic initiatives are translated into practical solutions leveraging the latest technology and effectively implemented within the organization. Alaa holds an MSc in Economics from Birzeit University in Palestine.
Outside of work, Alaa likes strategy games and soccer.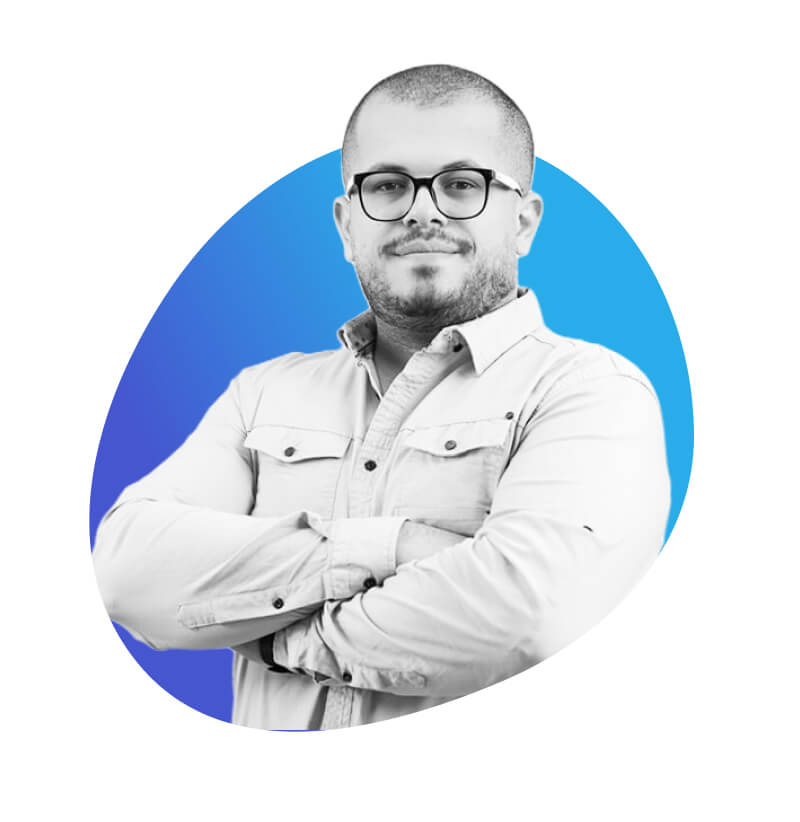 Nizar Hawawreh»
Chief Technology Officer
Nizar is an experienced Full Stack Software Engineer with a long list of technologies experience and systems designing and development skills with a wide knowledge of applications designing, building, and deploying, end to end.
He has more than 8 years of experience leading teams in different companies and building scalable, multi-tenant, optimized, and secure applications and websites. Nizar is highly skilled in front-end and back-end development, quality assurance, automation, and product management. Nizar holds a bachelor's degree in Computer Systems Engineering from Palestine Technical University in Palestine.
Outside of work, Nizar likes to play a lot of battle royal shooting games like COD Warzone and Fortnite.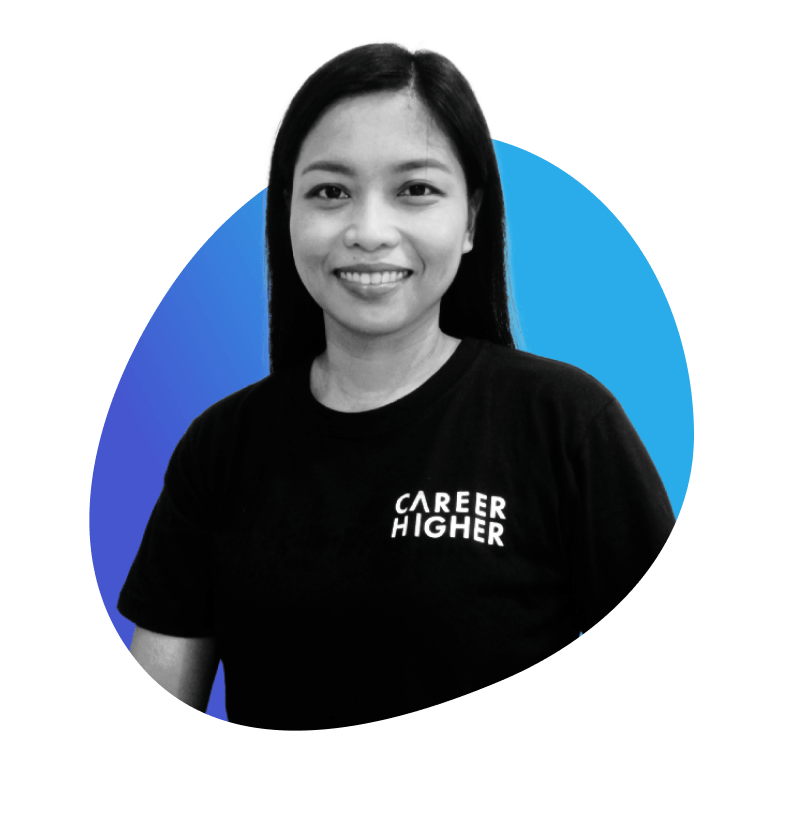 Delivery Manager
Lea is an experienced and accomplished Career Strategist. She has an in-depth understanding of resume writing, ATS, LinkedIn, and SEO best practices. This has enabled Lea to help hundreds of career changers to build a more fulfilling career.
Additionally, Lea has comprehensive industry experience working with some of the top global financial institutions, including Citi. In terms of her educational background, she has earned a BSc in Computer Engineering.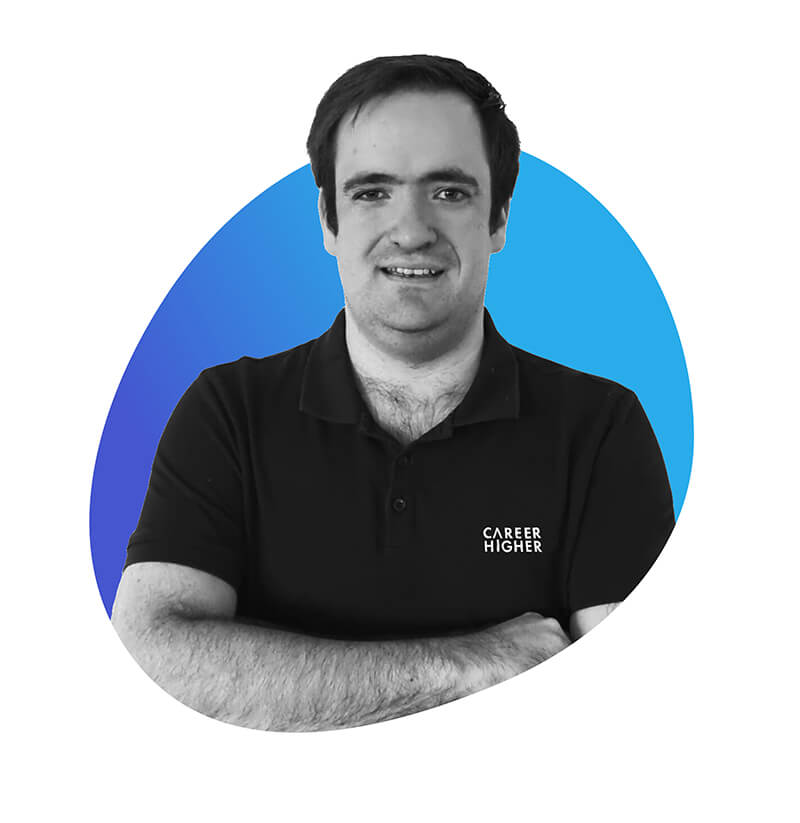 Matthew Gardner»
Partner
Matthew is a driven and experienced career coach with a passion for helping others achieve their goals. With over 8 years of experience in managing, leading, and coaching others in both corporate and start-up settings, he has developed a deep understanding of the needs and challenges faced by job seekers today. His focus is on making a positive impact on the careers of his clients, as well as their overall customer journey. He believes that career success is not just about landing a job, but about building a fulfilling and sustainable career over time.
Matthew holds a postgraduate degree in Anthropology. Throughout his career, he has held several roles with leading corporations globally, where he has gained invaluable insights into the hiring process and the skills and qualities that employers are looking for. In his free time, he loves to travel, explore new cultures, and capture the beauty of the world through his photography. He is also an avid writer, with a passion for sharing his insights and experiences with others.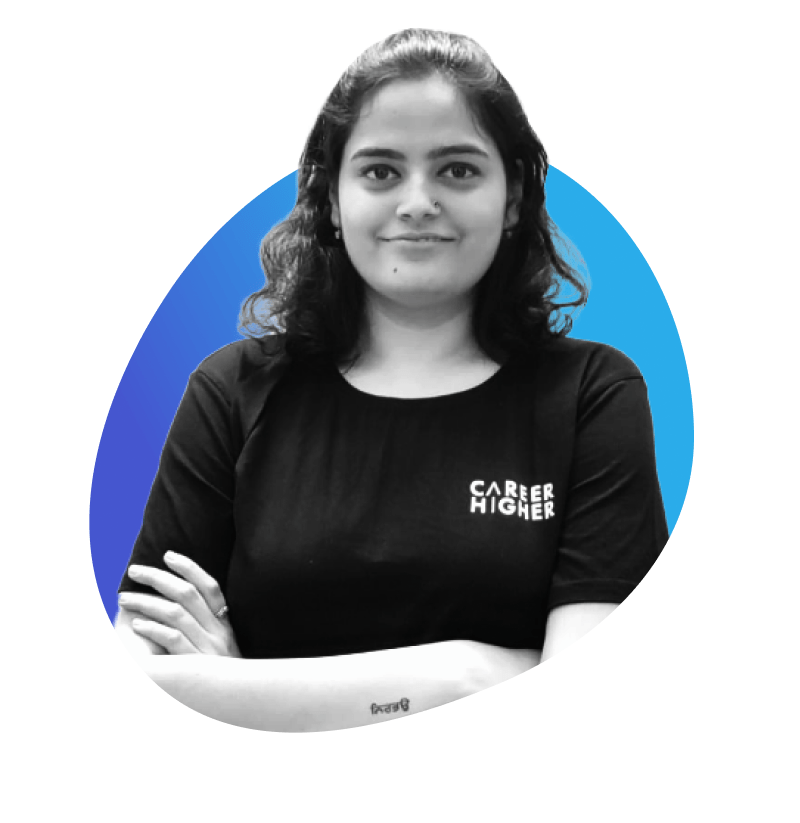 Marketing Manager
Vinisha has a background in HR, Marketing, and Careers. With her knack for storytelling and content writing expertise, she has delivered career content on job search, career strategy, job market, and more. Currently, as a Marketing Manager, she develops and executes strategies to optimize the marketing processes at the company, including social media marketing, email marketing, and content marketing. Vinisha holds an MSc in International HRM from the University of Edinburgh. She is also an Associate Member of the CIPD and a certified Life Coach. Additionally, she volunteers time to mentor various undergraduate students in career and skills development.
Outside of work, she spends time on reading, Netflix, and exploring new cafes.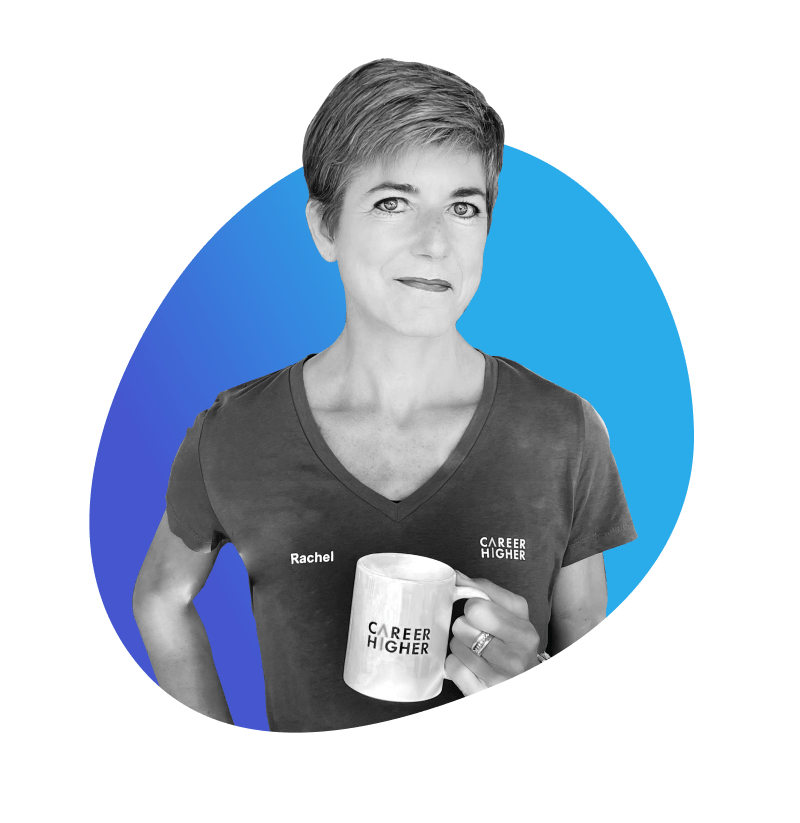 Senior Career Coach
Rachel is a multi-passionate Career Coach, 2x Tedx Speaker, content creator, university lecturer, bestselling author, and YouTuber. She is on a mission to help candidates land their dream job by providing Career Clarity Coaching, Interview Preparation, and Salary Negotiation solutions.
Apart from 10+ years of experience in Coaching, Rachel has also held several roles with leading corporations globally. She graduated from the University of Maryland (US) with a bachelor's degree in psychology and achieved her master's degree in management from the University of St Andrews (UK). In her free time, Rachel enjoys traveling and learning foreign languages.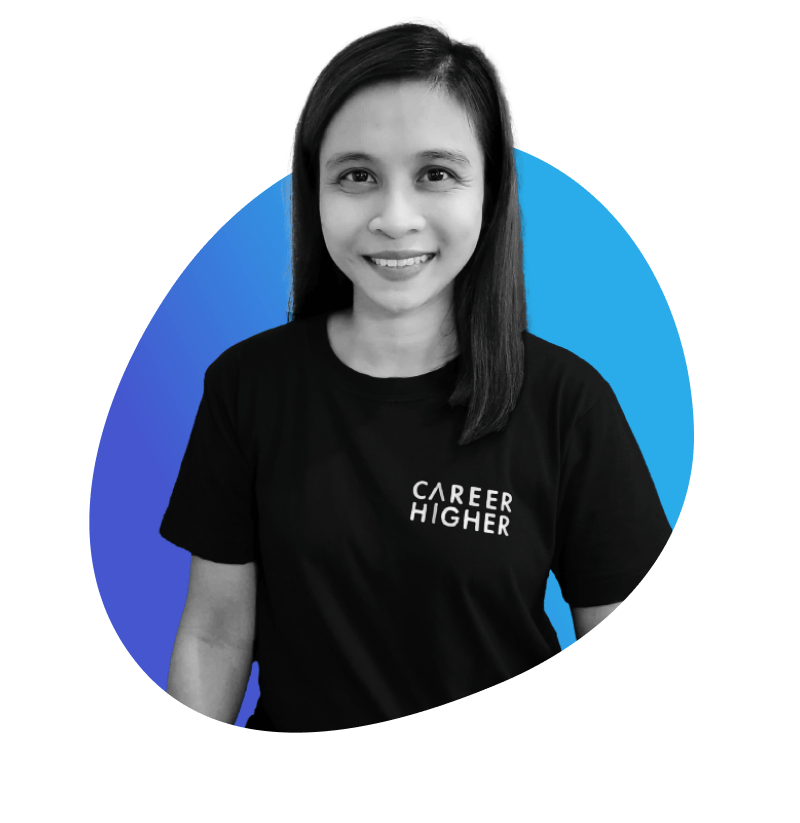 Senior Career Consultant
Melanie is a professional resume writer and career consultant with comprehensive experience in helping career changers market themselves successfully. She has a track record of exceeding client expectations through strong delivery and best-in-class customer service.
Melanie has strong industry knowledge that allows her to deliver high-quality products that present client qualifications, experiences, and skillsets effectively. Prior to working in careers, Melanie had the opportunity to work in diverse job functions and earn a bachelor's degree in Business Management.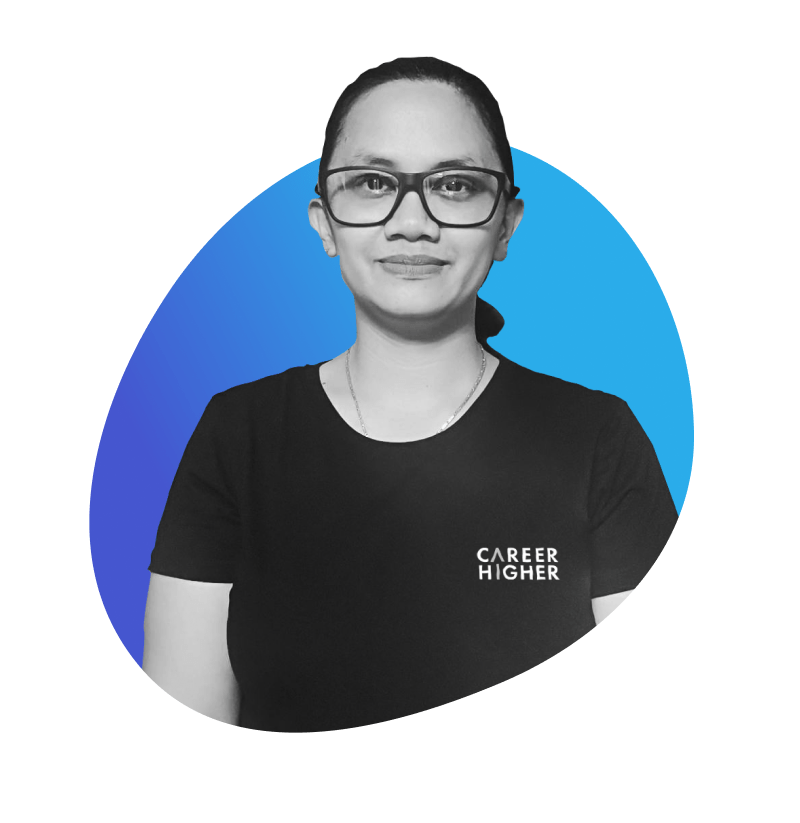 Career Operations Analyst
April is a researcher with 12+ years of experience. She has also worked as a recruiter specializing in LinkedIn search. Her strong industry experience and skills allow her to look for the best job out in the market for our clients.
She is a software developer graduate with a Bachelor of Science degree in Computer Science. She is a mom of 2 kids who works at home and loves spending time with family.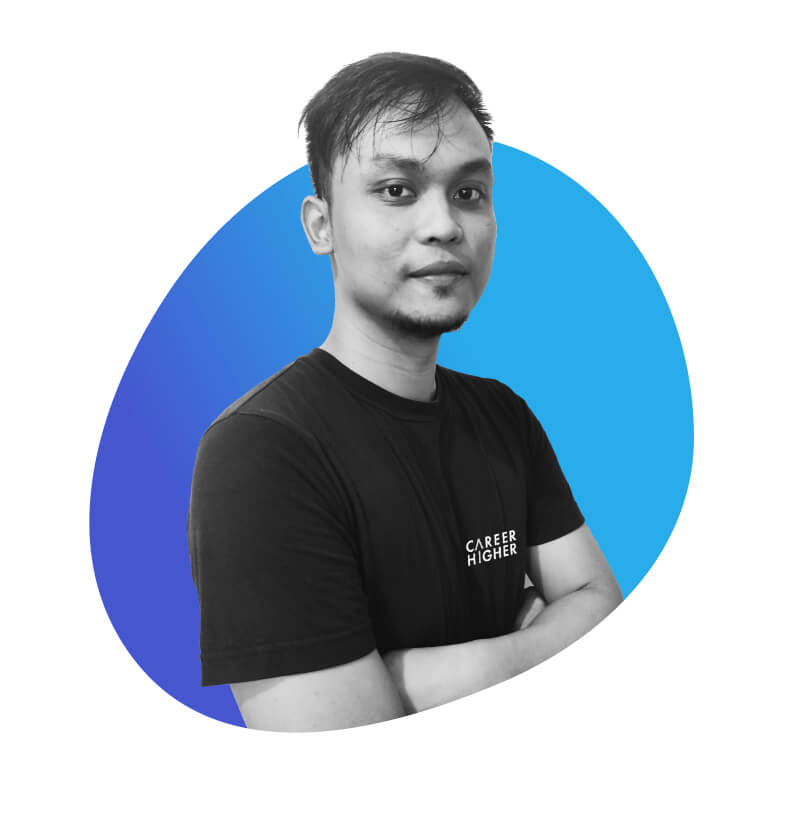 Noriel Mindanao
Career Operations Analyst
Noriel has 5 years of experience as a Quality Assurance professional, ensuring effective implementation of processes, documentation, and quality.
He uses his expertise and skills to identify the perfect job match for career changers as an Operations Analyst. Outside work, he loves playing online games and discovering different food.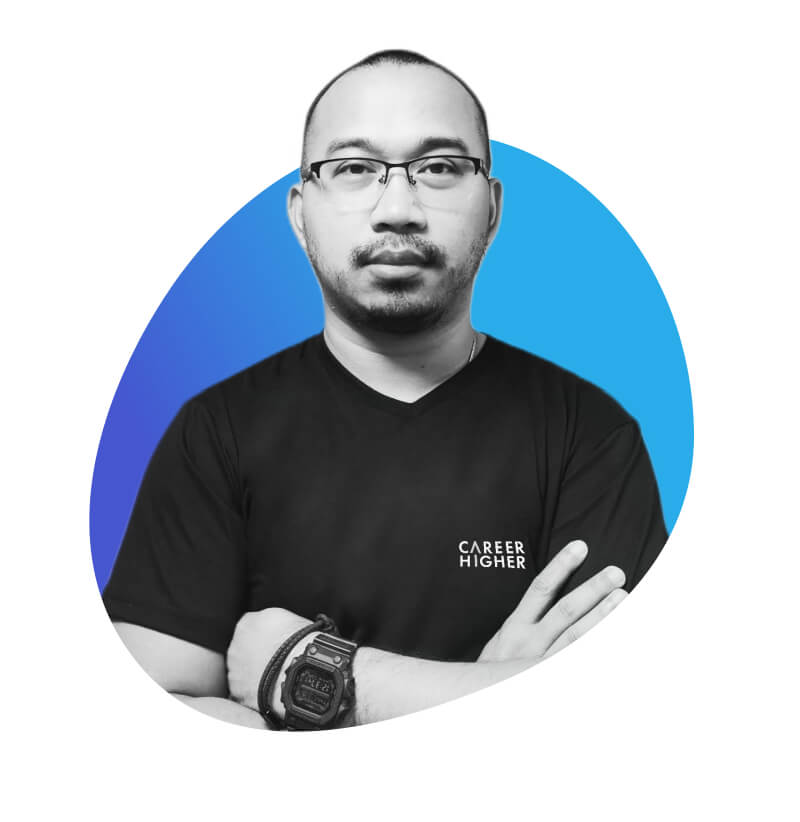 Career Operations Analyst
Dyrol is an Information Technology graduate with 9 years of freelancing experience in data mining using different search engines.
As an Operations Analyst, he uses this experience to identify jobs for clients in line with their interests and background. Outside work, he loves spending quality time with his family and exploring different places.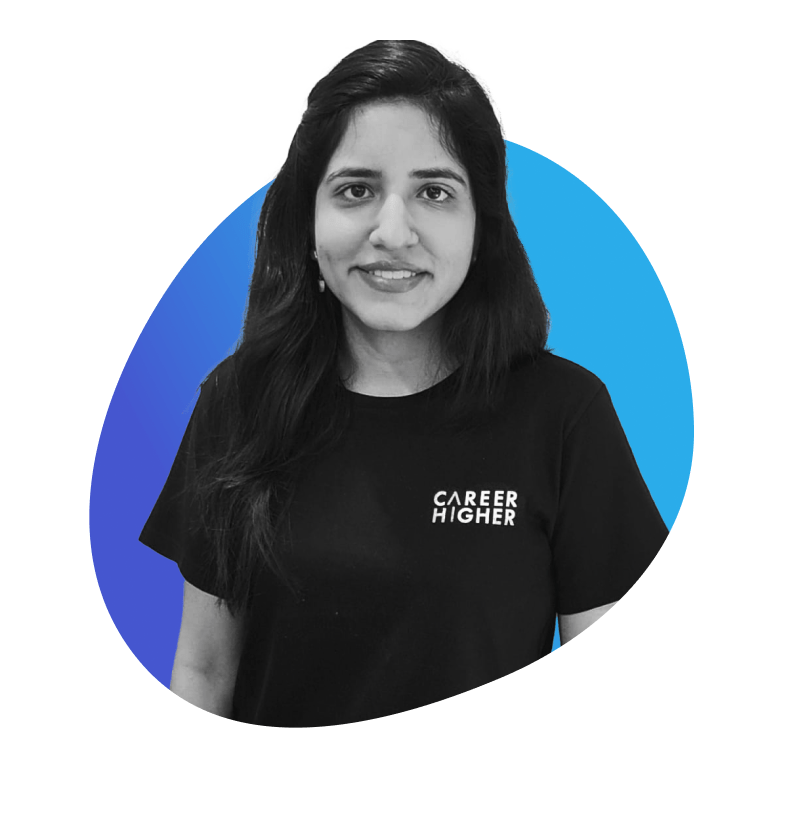 Senior Career Consultant
Deesha is a Master's in Management, Dean's Scholar graduate from Imperial College London. She has 4+ years of experience working with young startups across textiles, education consulting, and technology sectors in India, China, and France. Having served as an Education Consultant for two years, she has helped hundreds of students reach top B-schools globally. With a flair for creativity and strong writing expertise, she is highly skilled at crafting resumes, cover letters, and LinkedIn profiles.
Outside of work, she likes to travel and experiment in the kitchen.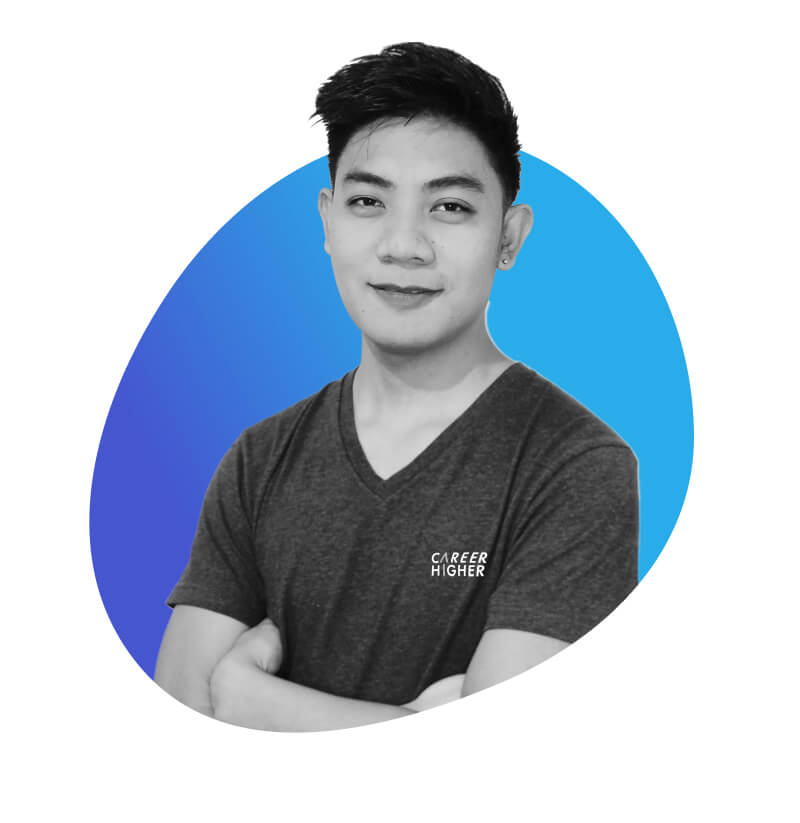 (John) Jude M»
Career Consultant
Jude is a talented and passion-driven professional resume writer with four years of experience helping clients worldwide achieve their career goals. With a keen eye for detail and a passion for creating compelling career documents, he has successfully written resumes for clients across the United States, the United Kingdom, Canada, Australia, the Middle East, and Asia.
Beyond his career accomplishments, Jude has also excelled academically. He holds a Bachelor of Arts in Political Science degree and is currently in his senior year at Saint Louis University Law School. His exceptional writing skills, customer service, and legal background make him an expert at crafting resumes that stand out in today's competitive job market.
When not working, Jude is a jack-of-all-trades at home, taking on the roles of a resident electrician, plumber, carpenter, driver, and cook. He also enjoys traveling and has explored many exciting destinations.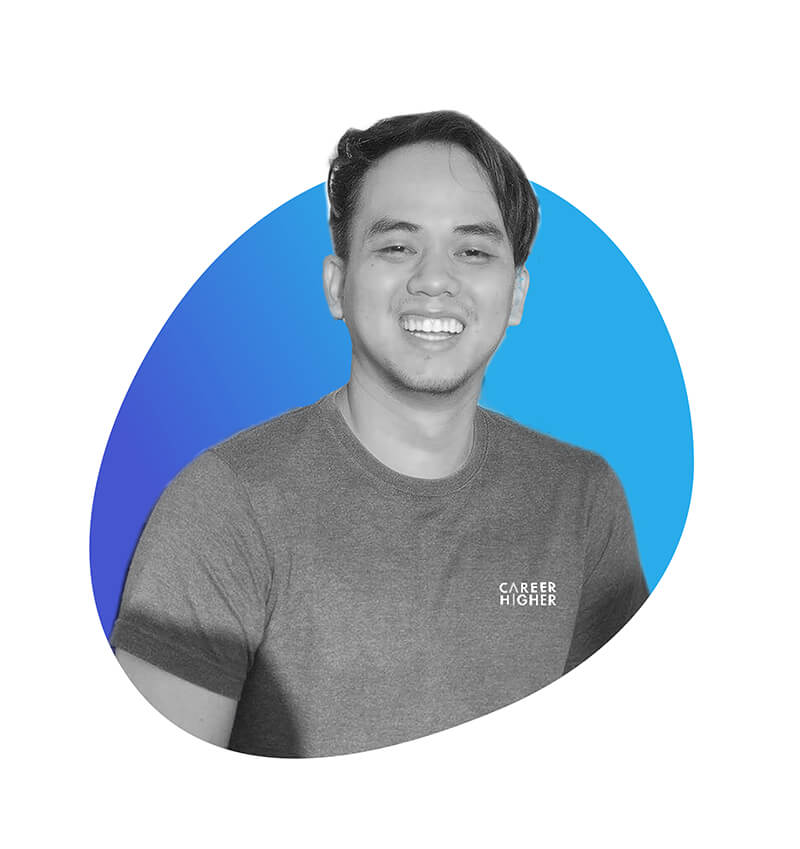 Career Solution Consultant
Francis is a sales and marketing professional with five years of experience and a proven track record of delivering high-performance sales and providing quality pipelines to various companies. He has recently moved to lead generation and sales development roles, providing quality services to foreign clients in the US and UK.
Outside of work, he is a licensed aviator- able to pilot a single-engine Cessna plane.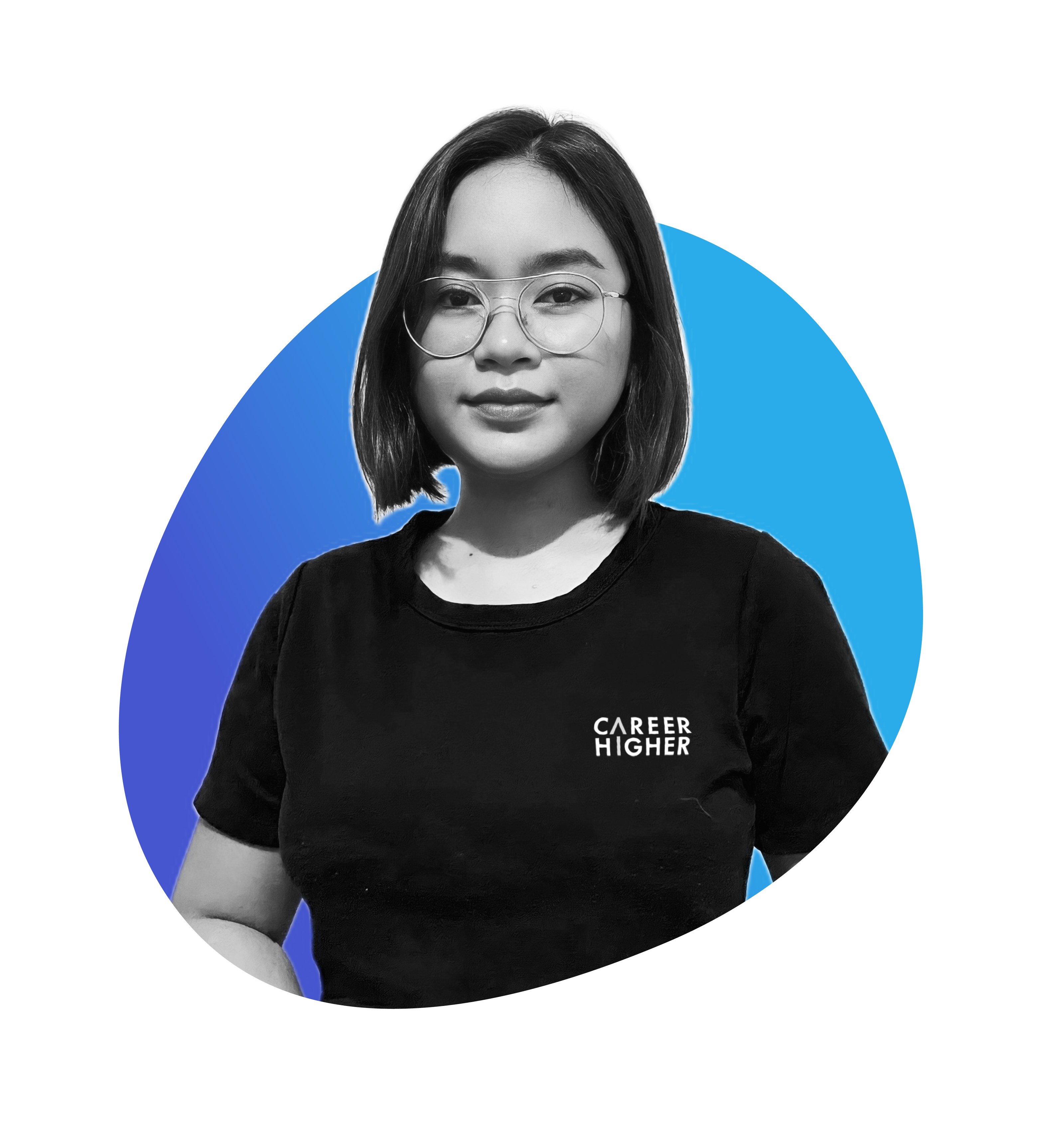 BM Jade R. Rumol
Content Writer
Jade is a creative content writer with four years of writing experience for clients worldwide. Her dynamic personality and love for learning allows her to effectively take on diverse projects across different fields. Her written works include journals, blogs, books, and social media content.
She is a lover of all things creative- writing, digital drawing, traditional painting, journaling, and more.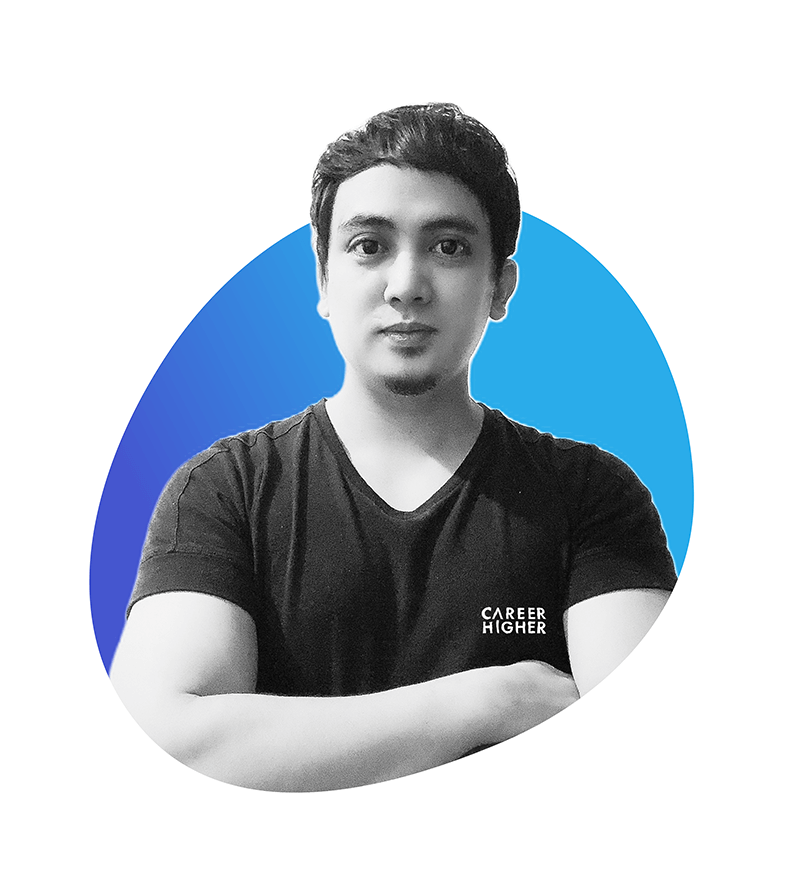 Career Operations Analyst
Ken has nearly 7 years of experience in the freelance industry, primarily focused on recruitment. As a recruiter, he has efficiently handled candidate inquiries and facilitated seamless communication for placements within the gas station, fast-food, and convenience store sectors. This experience allows him to excel in helping individuals discover their perfect jobs.
As an Operation Analyst, he assists clients in their quest for new job prospects and career advancement. His overarching responsibility is to nurture career growth for all clients. He holds a Bachelor's Degree in Hospitality Management (HRM).
Outside of my professional life, he has a profound passion for cooking and cherishes the moments spent in the kitchen with his family. Additionally, he finds solace in watching movies and relishing quality time spent with his loved ones.
REVIEWS
What Do Clients Say

"Exceptional service and I can't recommend it enough. The process was very easy and engaging, with an extraordinary outcome"

"CareerHigher didn't fail one bit, the questions asked, the details and effort put in, was absolutely above expectations."

"In just 3 months, I had an offer in hand from a global firm in the position I was seeking, with a 35% increase in my compensation"

Address
CareerHigher, International House, 64 Nile Street, London, N1 7SR, United Kingdom
Operating Hours
Weekdays 09:00 – 17:00 GMT/BST
Phone
US +1 347 851 7101
UK +442032901953
INFORMATION
Frequently asked questions
1. How is CareerHigher different from recruiters?
Recruiters: 
Work for employers

Manage specific vacancies

Reach out to you only if they consider you a good fit for a role

Aren't interested in candidates
CareerHigher: 
Work with candidates

Help candidates land any role they want

Help all candidates

Are on a mission to enable candidates land their Top Job
2. What roles or industries do you specialize in?
Our approach is industry-and-role-agnostic. We have a deep understanding of all major markets industries including Tech, Finance, Energy, Insurance, Professional Services, and more. We have consultants specialized in different geographies and have helped candidates from all job functions.
3. Where are you based?
We are a global team with a remote-first culture. Our headquarters are in London, United Kingdom, however, our team is spread around the world. This setup enables us to deeply understand all the markets we serve and offer high-quality work to all our clients.
4. Do you take clients in different geographies?
Our approach is geography-agnostic. We have a deep understanding of all major markets including the US and the UK.
5. Who will work on my project?
We have a skilled team of professional Career Coaches, Resume Writers, LinkedIn Experts, Interview Preparation Specialists, and Job Application Consultants who will work with you depending on your project scope. You can meet our team here.
6. How do you identify the best consultant for each project?
While every member of the team has significant experience in job search optimization, each consultant specializes in different types of projects. We use your professional background, experience, and expertise to pair you up with the most aligned resource that can deliver a high-quality service.
7. How do I contact support?