SOLUTIONS
Job Search Management
Want to make your job search effortless, successful, and fast, landing relevant interviews for your
Top Jop
?

We manage your job search process end-to-end, from identifying relevant opportunities to submitting applications to managing employer comms throughout the recruitment process, enhancing your application success rate and getting you more interviews.
Tell Me More ...
Job search management is tedious. A candidate may have to submit a high volume of applications to have the highest probability of receiving a suitable job offer, which typically requires hundreds of hours of work.
With our job search management solution, we make this process effortless and increase your chances of landing relevant interviews faster. Specifically, we identify relevant opportunities for you, submit applications, run email and LinkedIn campaigns, manage employer comms, and schedule interviews for you. In short, we partner with you and help you every day till you land this Top Job offer.
BENEFITS
Why Partner with a CareerHigher Job Application Consultant
Make your job search effortless
Never miss relevant opportunities
Increase your application success rate
Stand out with email and LinkedIn campaigns
Make employer communications a breeze
Measure, analyze, and refine your job search along the way
Partner with career experts who can help you win
Let's Take Your Job Search to the Next Level!
You struggle to find the time to manage your job search
You don't always discover relevant opportunities fast enough
You feel your job applications could be improved
You want to stand out from the crowd with innovative job application solutions
You find job search management challenging
You don't have the time to communicate with employers effectively
Your application success rate could be improved

We take clients through the below phases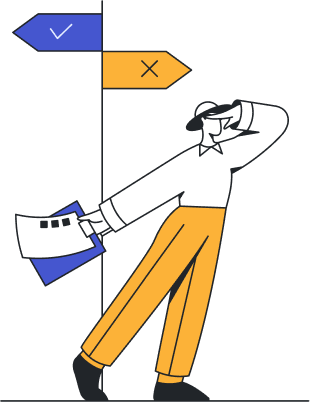 We speak on a discovery call to understand your problem, identify a solution together, and get started
We scan the market and identify relevant opportunities in line with your
Top Jobs
on an ongoing basis
We refine your resume and cover letter and submit applications on your behalf
We identify the hiring manager or recruiter and reach out to them on your behalf via email and/or LinkedIn
We manage employer comms, including interview scheduling, thank-you notes, and follow-ups
We track all applications, analyze relevant data, and work with you to continuously refine your job search
You land relevant interviews, effortlessly
WE'RE DIFFERENT
Why Work With Us
We make your job search stress-free and effortless by doing the heavy lifting for you
We search for opportunities on an ongoing basis and submit job applications fast, increasing your success rate
Our job application consultants focus on roles aligned with your goals and strengths
We refine your job search documents and answer questions as required for each job application
Our consultants know how to manage job applications end to end, including all employer-related communications
We identify your target audience and run email and LinkedIn job search campaigns on your behalf
We are committed to offering a top client experience
We're humbled to have received excellent reviews from ex-clients
REVIEWS
What Do Clients Say

"Great experience. CareerHigher takes a professional approach and will deliver applications that meet highest expectations."

"Awesome experience working with Careerhigher! They were fast, efficient, helpful and enlightening. Really couldn't have done a better job"

"In just 3 months, I had an offer in hand from a global firm in the position I was seeking, with a 35% increase in my compensation"
INFORMATION
Frequently Asked Questions
1. Who will work on my projects?
We have a skilled team of professional Job Search Consultants and Career Strategists who manage your job search, end-to-end, efficiently. Our experts are highly qualified with years of industry experience. You can meet our team here.
2. How will you find vacancies for me?
We follow a best-practice process to identify vacancies for you. We go through your profile to get a better idea of your needs and strengths, and use this information to find relevant vacancies aligned with your profile.
3. What platforms will you use to make applications?
We use a combination of resources, such as job boards, company websites, and social media platforms to make applications for your target role.
4. How many applications will you make on my behalf?
We aim to identify, apply for, and manage all job search applications that are relevant to you based on your goals and strengths. Since the Job Search Management solution is tailored to each candidate's unique needs, there is no set number of applications that we submit per week. However, we typically submit approx 100 applications per month.
5. How can I purchase the Job Search Management solution?
Job Search Management is a subscription-based service, which we offer on a monthly basis. You can purchase Job Search Management on a standalone basis or combine it with other solutions for maximum impact. You can find more information here.
6. Do you have any more questions?