SOLUTIONS
Interview Preparation
Tired of job interviews that don't convert to suitable offers? Let Us Help You!

We offer interview preparation to help you put your best foot forward and show interviewers you're the best fit for your Top Jobs.
Tell Me More ...
Getting relevant interviews is tough, so the stakes are high. Also, each applicant has only 20% chances of converting an interview to an offer (Jobvite). So, you need to be ready for your upcoming interview. In fact, 9 out of 10 hiring managers prefer hiring prepared candidates (Glassdoor).
Our experienced interview preparation coaches help you improve your performance and confidence through tailored advice and mock interviews. This way, you can convert more interviews to offers for challenging roles.
BENEFITS
Why Partner with a CareerHigher Interview Preparation Coach
Get expert advice on how to answer relevant questions
Become more confident and less anxious about interviews
Get feedback on your interview technique to improve your performance
Enhance your interview body language
Ace your interviews and get more job offers
Let's Get You Ready For Your Next Interview!
You are not getting offers for your target jobs
You get anxious and stressed thinking about interviews
You feel you don't always communicate your skills in the best way

We Take People Through The Below Phases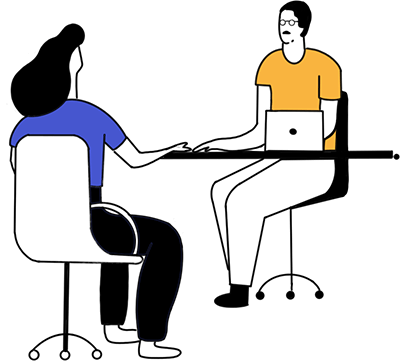 We speak on a discovery call to understand your needs
We send you a tailored interview success workbook to prepare for your interview preparation session
You prepare for the interview session by going through the workbook and preparing your answers
Our interview expert conducts the interview preparation session with you and provides you with feedback
WE'RE DIFFERENT
Why Work With Us
Our coaches have helped various professionals ace their interviews and land amazing jobs
We focus on all interview aspects including interview questions, body language, etiquette, and style
We have strong recruitment, coaching, and consulting capability
We are committed to offering a top client experience
We're humbled to have received excellent reviews from ex-clients
REVIEWS
What Do Clients Say

"It was a great experience, and the treatment was so professional. The communication was clear, and the delivery of the work on time. I highly recommend working with CareerHigher"

"Professional, good turn-around"

"This was a great experience and I am grateful I made the decision to do it"
INFORMATION
Frequently Asked Questions
Who will work on my projects?
We have a skilled team of professional Interview Preparation Coaches who work with you on your interview preparation- content, etiquette, and style. Our experts are highly qualified with years of industry experience. You can meet our team here.
How many interview preparation sessions will I have?
We usually have 2 interview practice sessions and 1 salary negotiation session. However, this may vary based on a client's needs.
Can I request more interview preparation sessions?
Yes, a client can request more interview preparation sessions. The number of sessions is flexible and can be added on an ad-hoc basis depending on the client's needs.
Do I have to buy packaged solutions or do you offer standalone services as well, e.g. resume writing only?
Depending on the solution, we may offer it independently. In most cases, we offer related solutions as a package. For more information, please check with us directly.
Do you have any more questions?