SOLUTIONS
Cover Letter Writing
Want to get noticed and land more interviews? Let Us Help You!

We create customized cover letters to help you stand out from the crowd. Our cover letters have helped hundreds of professionals express their interest to employers, showcase their value, and land great interviews.
Tell Me More ...
Cover letters are often questioned when making an application. Yet, 48% of giant tech companies, 55% of medium-sized companies, and 65% of fast-growing startups require cover letters (Ladders, 2019). Even when cover letters are optional, adding one to your application can get you a competitive edge.
A cover letter demonstrates your motivation and interest in the role, giving you a competitive advantage. However, we understand drafting a cover letter can be taxing. With our cover letter writing solution, we use storytelling to communicate your fit and commitment to the target job, making you a desirable and smart choice for the role.
BENEFITS
Why Partner with a CareerHigher Cover Letter Writer
Show employers you're interested in working with them
Go above and beyond the competition
Stand out from other candidates
Land more relevant interviews
Accelerate your job application success
Let's Make You A Winning Cover Letter That Stands Out!
You don't have the time to create an engaging cover letter
Writing isn't your main strength
You want to go an extra mile to stand out
Your applications don't yield the results you deserve

We take clients through the below phases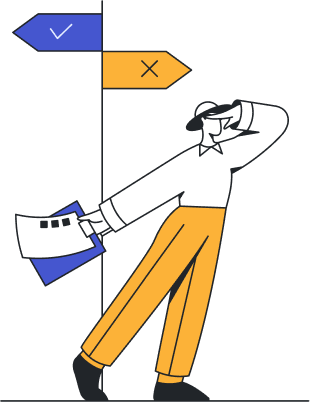 We speak on a discovery call to understand your needs
You provide information on your background, skills, and target jobs
Based on the available information, we create the first draft of your cover letter
You review the first draft and provide feedback and additional information
We finalize the draft based on your feedback and additional information
You review the final draft and let us know if any further revisions are required
You use your cover letter to complement your resume and win interviews
WE'RE DIFFERENT
Why Work With Us
Our experts have helped multiple professionals move to preferred roles and industries by drafting premium-quality cover letters
We take a personalized approach to create your cover letters, using storytelling to showcase your fit and relevance to the job
We have strong recruitment, coaching, and career consulting capability
We are committed to offering a top client experience
We're humbled to have received excellent reviews from ex-clients
REVIEWS
What Do Clients Say

"It was a real pleasure working with the CareerHigher team. The communication was clear, and the delivery of the work on time"

"It was a great experience, and the treatment was so professional. The communication was clear, and the delivery of the work on time"

"The best decision was to have my cv/cover letter prepared by CareerHigher. They are very knowledgeable and responsive. They have a specific technique to extract all the necessary information and put it down in CVs"
INFORMATION
Frequently Asked Questions
1. What are the benefits of a professionally written cover letter?
A professionally written cover letter enhances your application success rate by complementing your resume and highlighting the objective of your application. This includes illustrating how your background is a perfect match for the target job.
2. How is a cover letter different from a resume?
A resume introduces you to the recruiter and hiring manager, giving them a brief overview of your career history, skills, and expertise. A cover letter, on the other hand, conveys the rationale behind your application. It allows you to demonstrate your motivation for the target role and highlights your business case in case of a career change. To learn more about the differences, please read here.
3. What is the turnaround time for the cover letter writing solution?
We deliver your cover letter, end-to-end, in 5 business days.
4. What information do I need to provide to you for the cover letter writing solution?
We ask for your previous documents, including CVs/resumes and cover letters. In case of an information gap, we may also ask you to fill out a questionnaire. Also, we ask candidates to share with us 3 similar vacancies representing their Top Job, so that we can tailor the cover letter accordingly.
5. Who will work on your projects?
We have a skilled team of professional Cover Letter Experts who work with you to create tailored, employer-specific cover letters. Our experts are highly qualified with years of industry experience. You can meet our team here.
6. Do I have to buy packaged solutions or do you offer standalone services as well, e.g. resume writing only?
Depending on the solution, we may offer it independently. In most cases, we offer related solutions as a package. For more information, please check with us directly.
7. Do you have any more questions?