LinkedIn is one of the most commonly used job search channels globally. According to statistics, an average of 50 million people use the platform to search for jobs each week. Every second, about 95 applications are being submitted. To help candidates maximize employment opportunities, LinkedIn offers several features specific to job search. One of which is downloading a LinkedIn profile as a resume. If you are unfamiliar with how it's done, keep reading as we will share the step-by-step process with you.
Why Download Resume from LinkedIn
Although your LinkedIn resume is not a one-size-fits-all solution for your job hunt, you may find this little-known trick useful on several occasions. This LinkedIn feature makes it possible for you to respond to requests for your paper resume quickly. It also comes in handy when you are in need of a last-minute document for unexpected job applications. However, keep in mind that a tailored resume remains the key to landing your dream job. If you're planning to write one and don't know where to start, an optimized LinkedIn profile can greatly serve as a framework.
How to Download Resume from LinkedIn Website
LinkedIn allows you to save a resume version of your profile in a PDF format. However, there are certain limitations you need to be aware of. While you can create a LinkedIn profile in various languages, only characters in the English language will appear correctly in a PDF.
Apart from this, the ability to select which sections will be included in the saved versions of your profile is not available. As a result, the length of the document would typically be longer than the traditional resume. To download the resume version of your profile, follow the steps below.
1) From the LinkedIn homepage, click on the Me icon at the upper right header.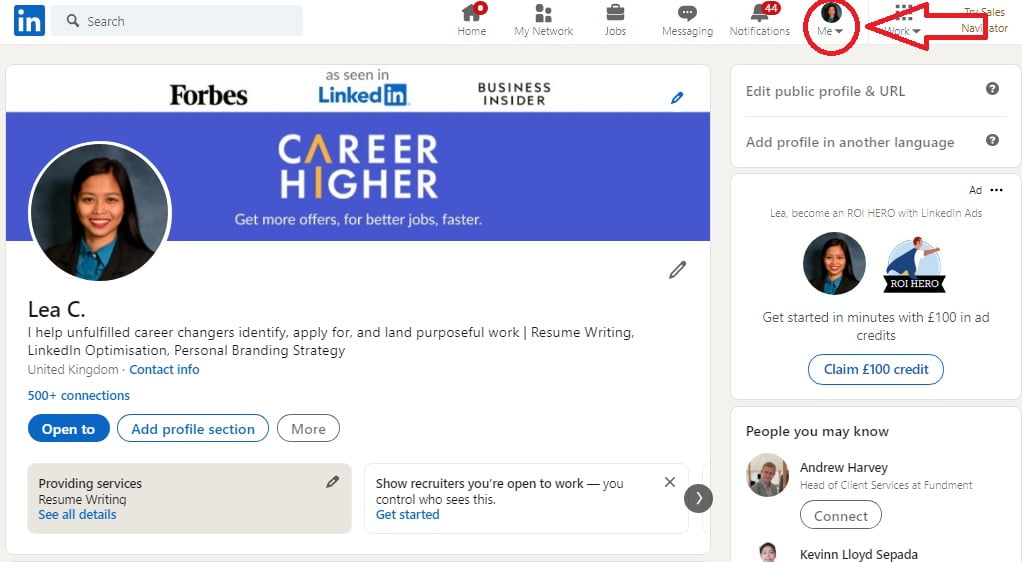 2) In the introduction section, click the More button.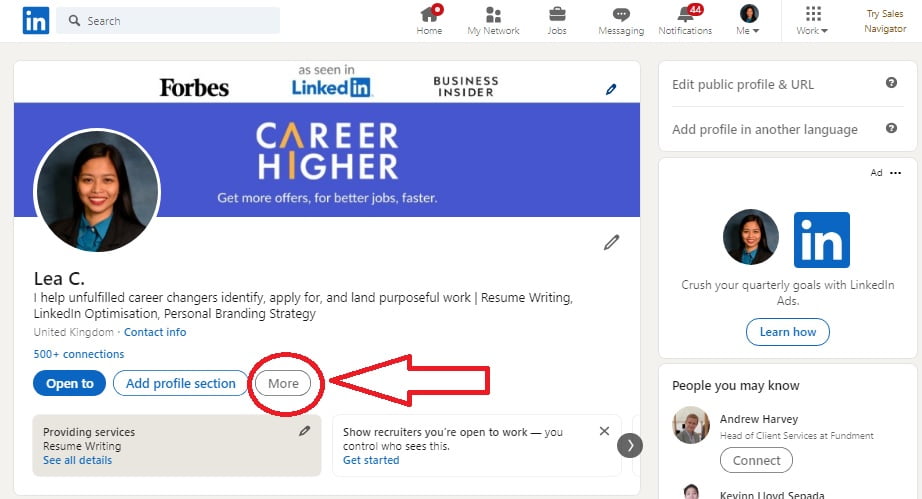 3) After clicking the More button, a dropdown menu with the Share Profile and Save to PDF options will appear. Select the Save to PDF.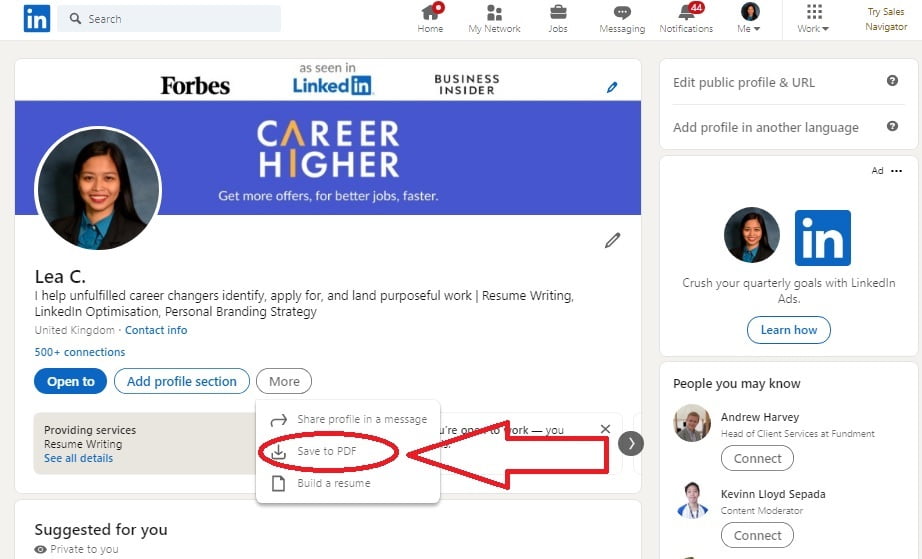 4) Once you click Save to PDF, the file will be downloaded to your computer. From here, you can save, print, or share the file as an attachment.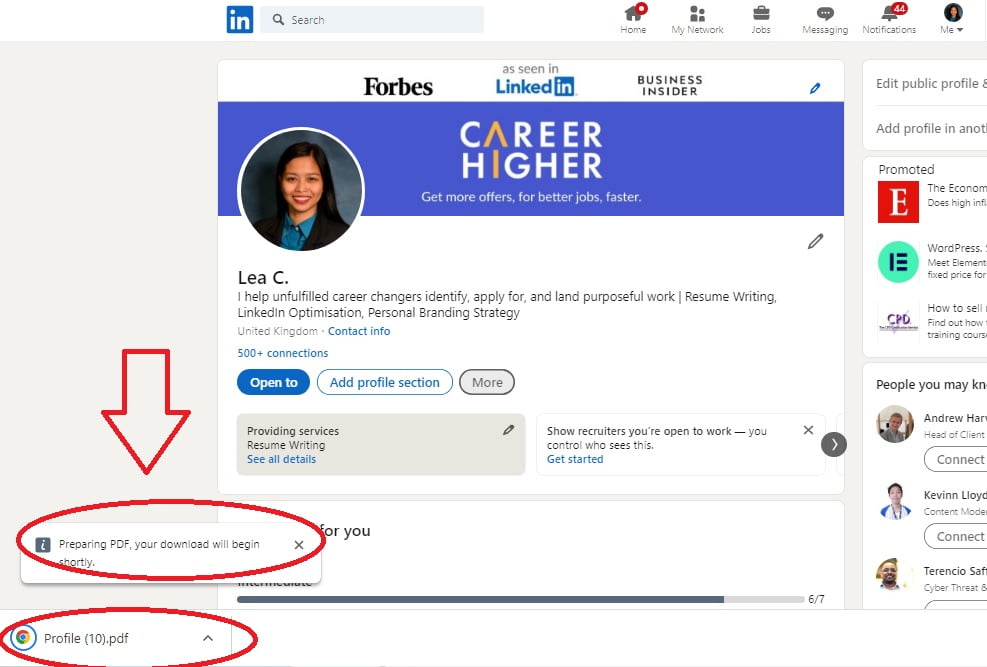 Here's what the downloaded copy looks like.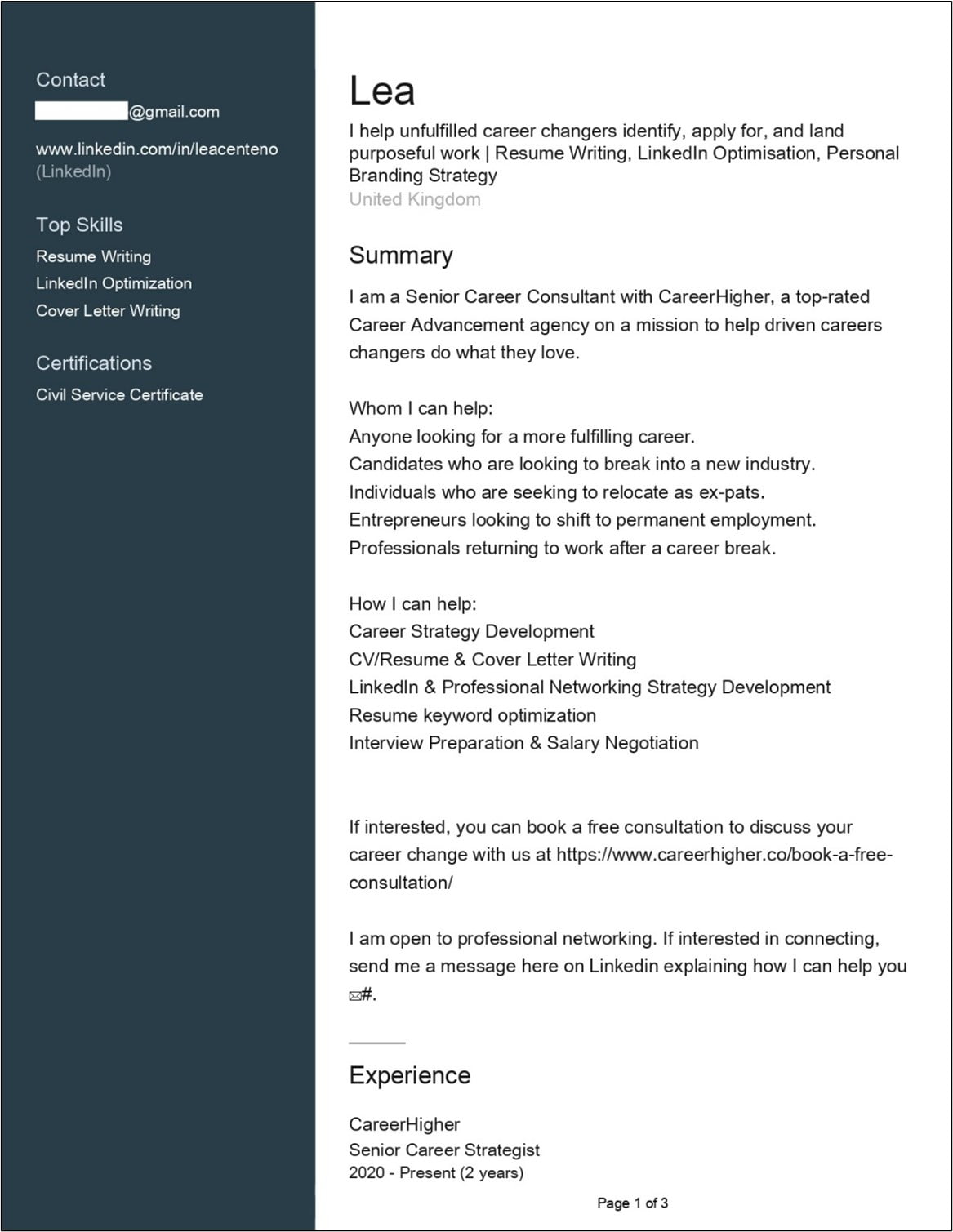 How to Download Resume from LinkedIn Mobile App
The LinkedIn mobile app is a more efficient way of accessing most of its features at your fingertips. However, downloading the resume version of your profile from the app itself is not supported.  Currently, there are third-party apps that claim to bridge this gap. All you need to do is download the third-party app from google play or the app store and connect it with your own LinkedIn profile. While this may seem to solve LinkedIn mobile app's shortfall, you need to stay vigilant. Make sure to check the reliability and security of any third-party app by conducting your own thorough research before downloading them and sharing your information.
Although you can't download a resume from the mobile app, you can easily share your LinkedIn profile with your connections. This can help expand your professional network and increase your chances of securing employment opportunities. Let us show you the step-by-step process.
1) Tap your profile picture in the upper left corner of your LinkedIn mobile app.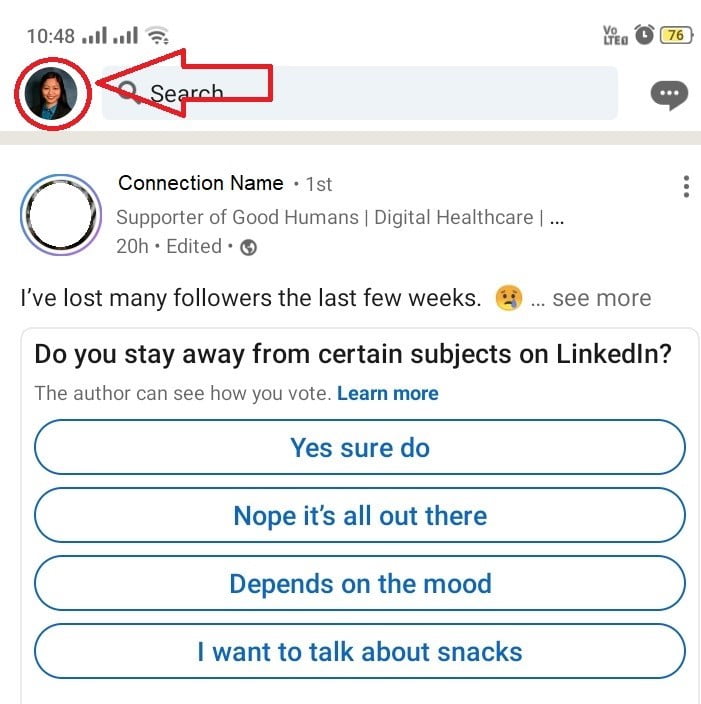 2) Tap View Profile.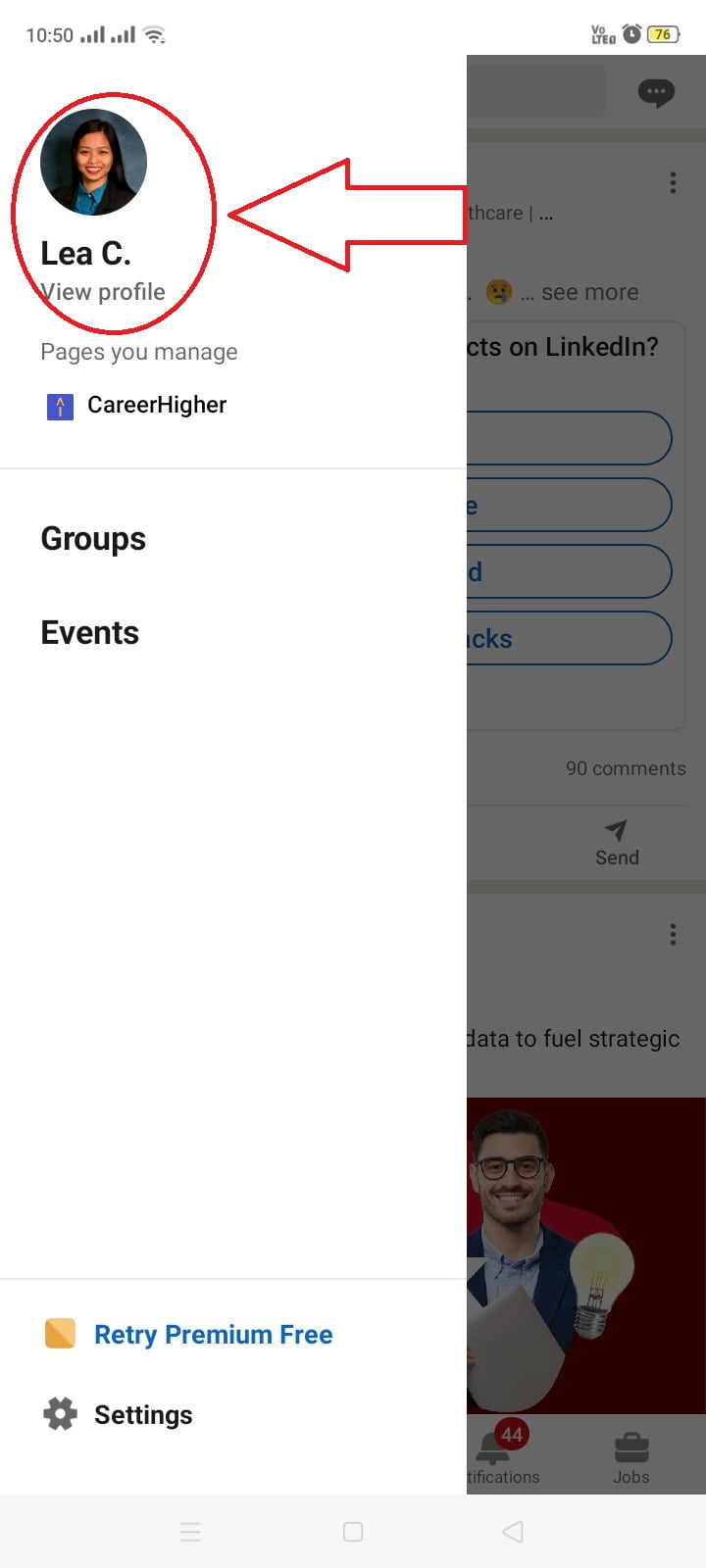 3) Tap the icon with three little dots just below your LinkedIn headline.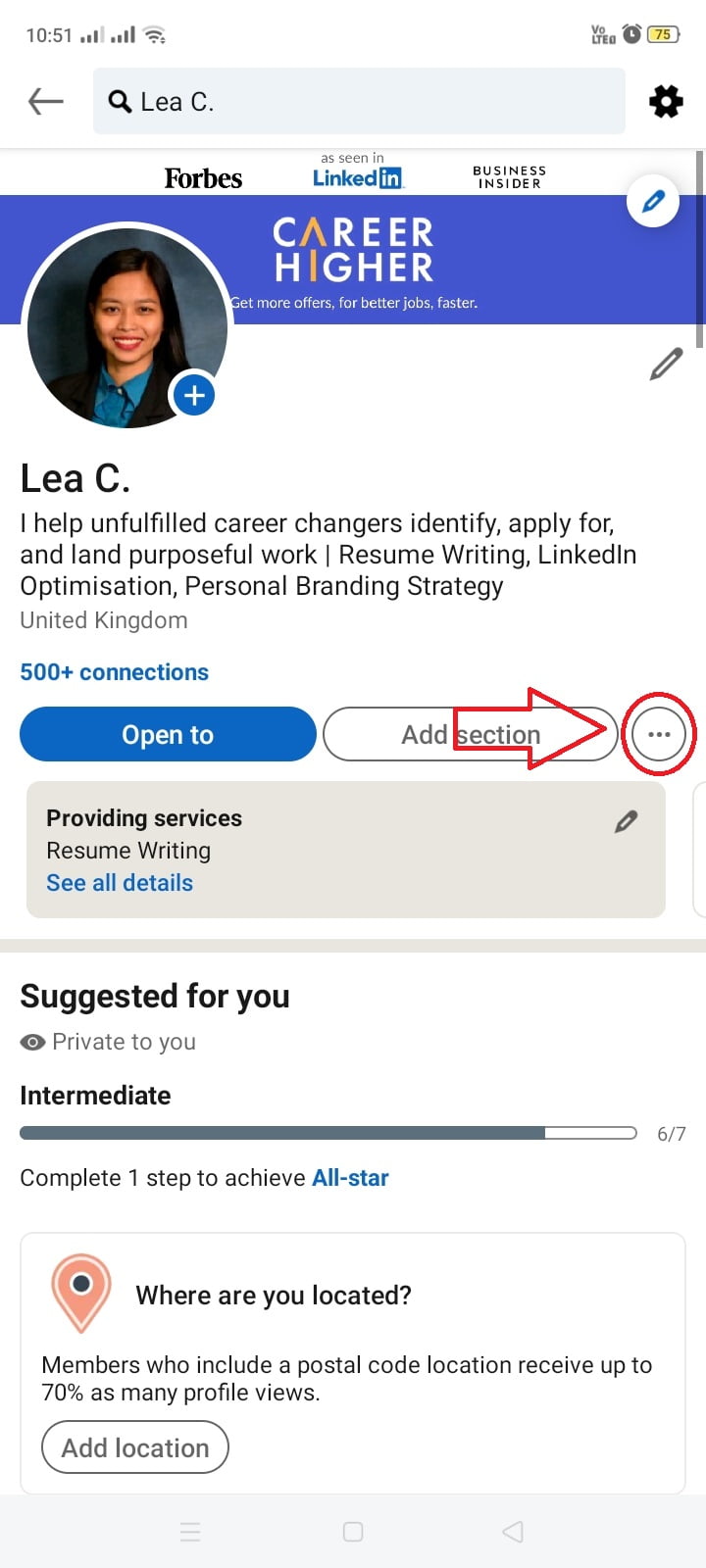 4) Choose to share your profile via LinkedIn message or by using another messaging application on your mobile device.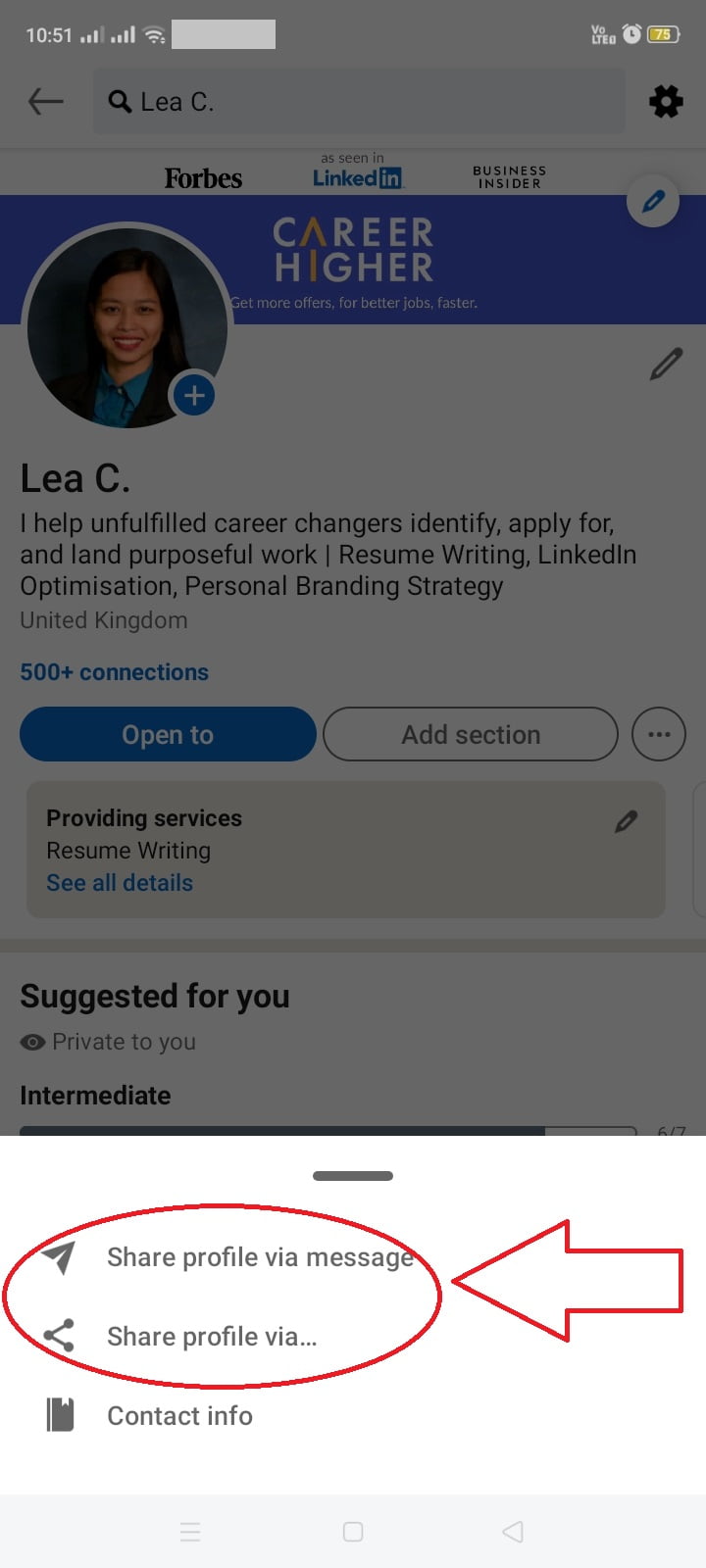 5) In the new message window, select the name(s) of the connection(s) you wish to share your profile. After this, your LinkedIn profile URL will auto-populate in the message.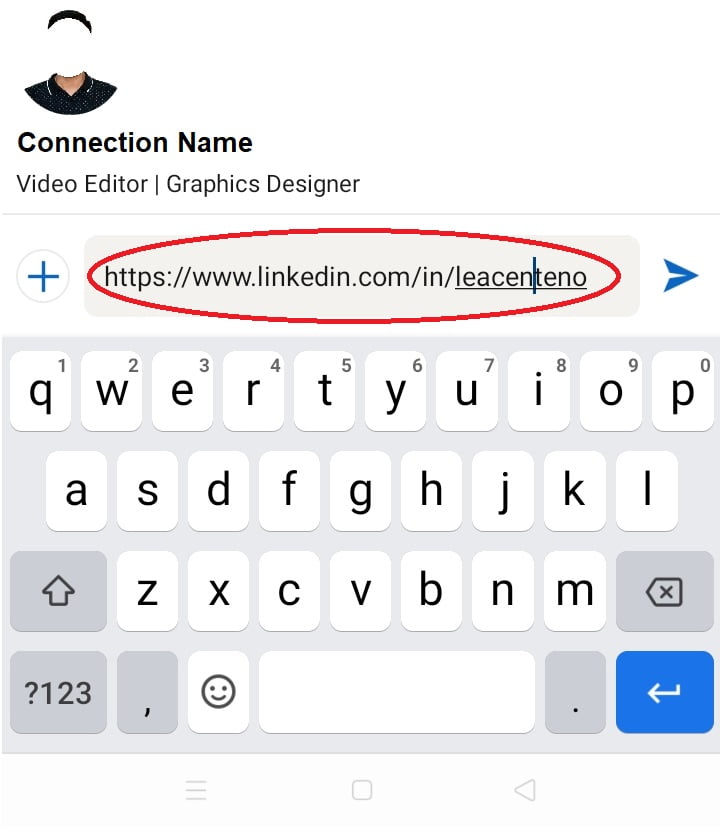 6) Include a personalized message briefly explaining why you are sharing your LinkedIn profile. This helps improve your chances of getting a response. Here is an example.
Hi Joe,

I see that you know John Doe, and I was hoping you might be able to introduce me to them. You may easily share my profile link: https://www.linkedin.com/in/janesmith.

I am looking to connect with professionals from Company XYZ, and I would really appreciate your assistance.

Best, 

Jane Smith
How to Download Others' Resumes from LinkedIn
LinkedIn also provides you with an option to download the resume of other users. It's as easy as downloading your own profile and the process is almost similar.  The only difference is that you are navigating someone else's profile. Currently, this feature is not yet supported by the LinkedIn mobile app. Moreover, you are only allowed 100 PDF downloads of other users' profiles each month. Here is how you go about downloading someone else's resume.
1) Type the user's name in the search field that appears at the top of the screen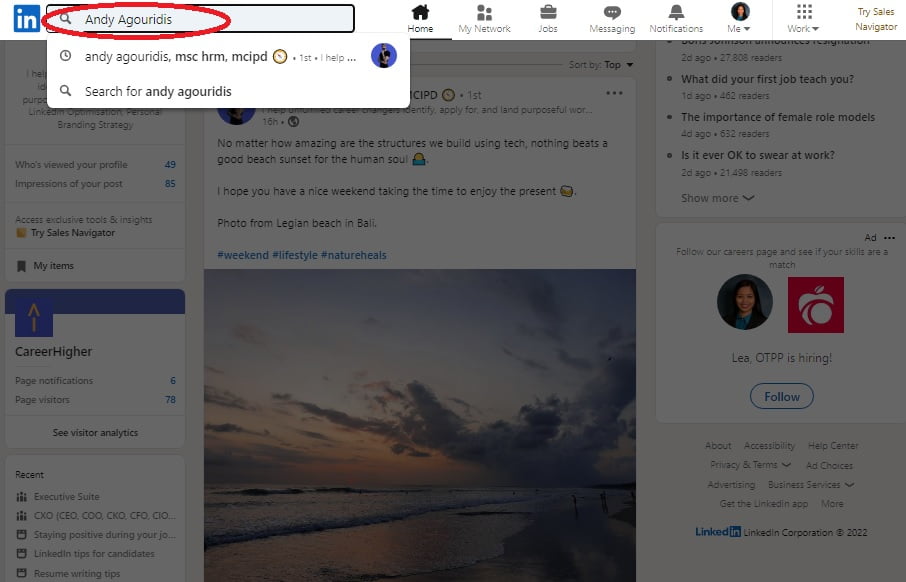 2) Click on the user's name to open their LinkedIn profile page.

3) Click on the More button just below the user's picture and name.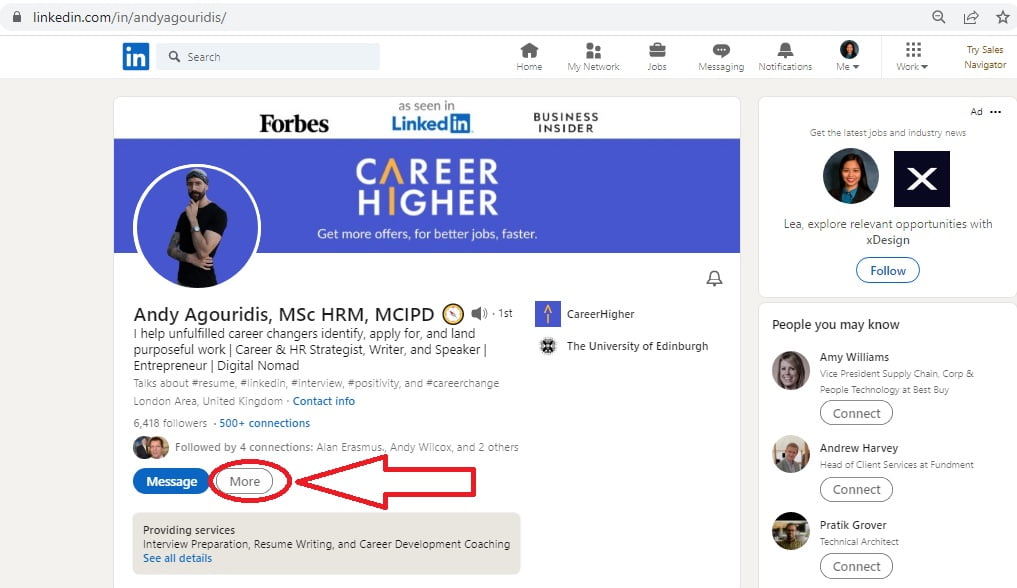 4) Click Save to PDF from the dropdown menu. From here, you can save the file on your device.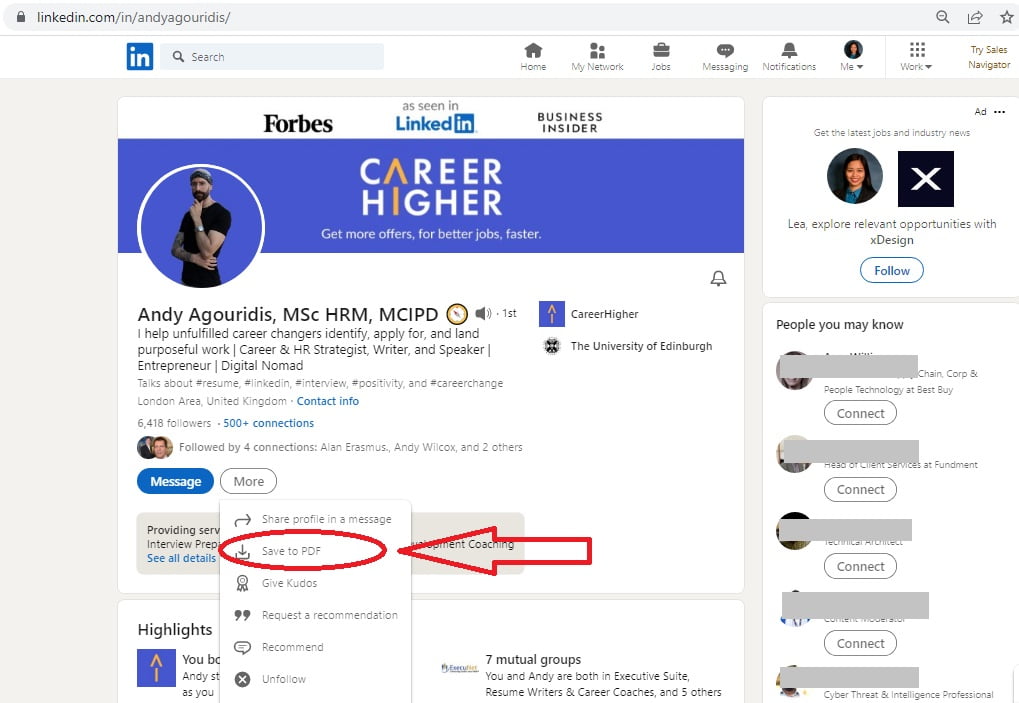 Regardless of whether you're downloading your own or someone else's profile, the layout and structure remain the same. Below is an example of what other users' resume looks like when downloaded from LinkedIn.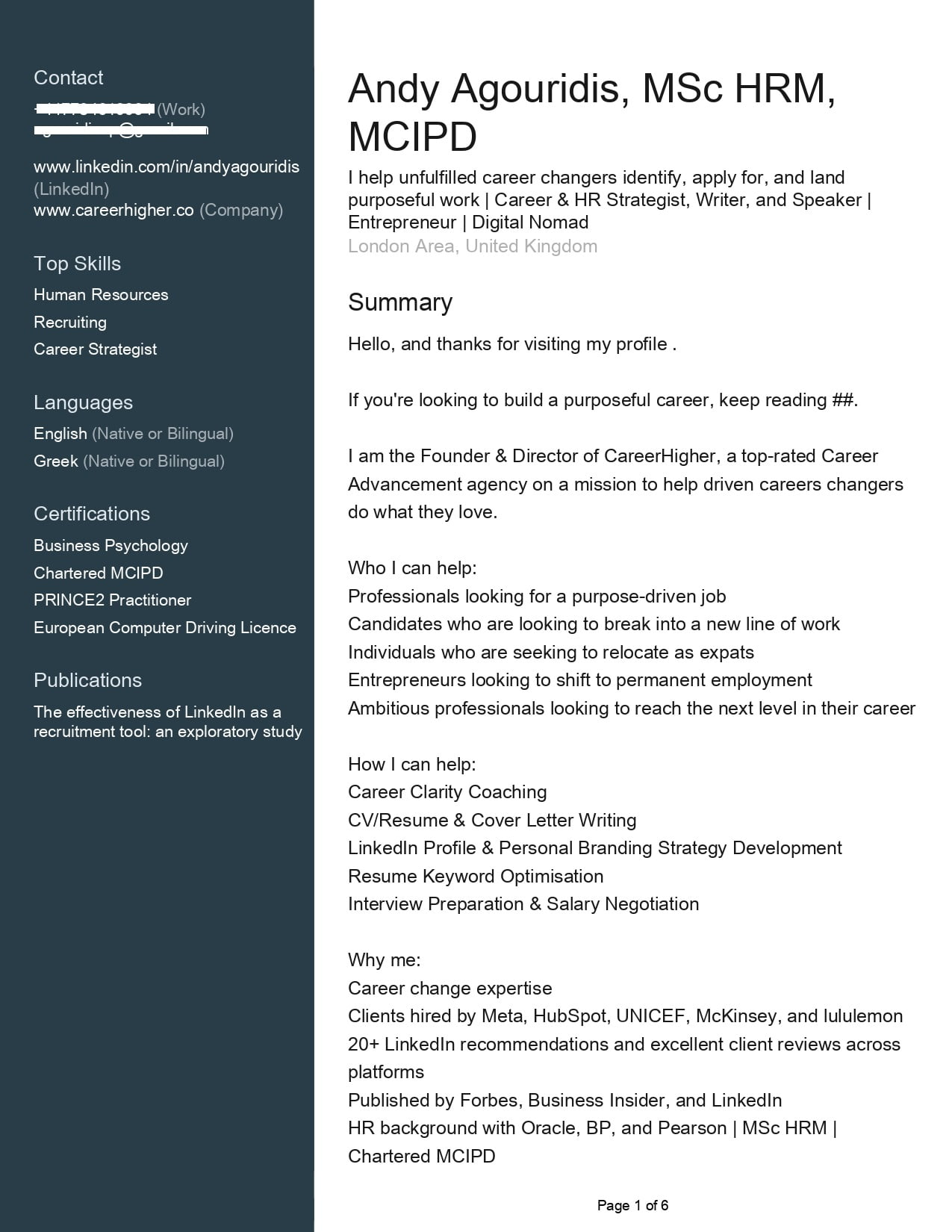 How to Download Resume from LinkedIn to Word
Presently, downloading a copy of your own or another LinkedIn member's profile as a resume in Word format is not an option. However, there are several ways you can convert your downloaded resume from PDF to Word. While there are various apps you can use for the same purpose, we will share how you can do it using an Adobe Acrobat online tool. It's free and easy. Here's how.
1) Access the Adobe Acrobat online tool using your preferred browser. It should take you to a page that looks like this.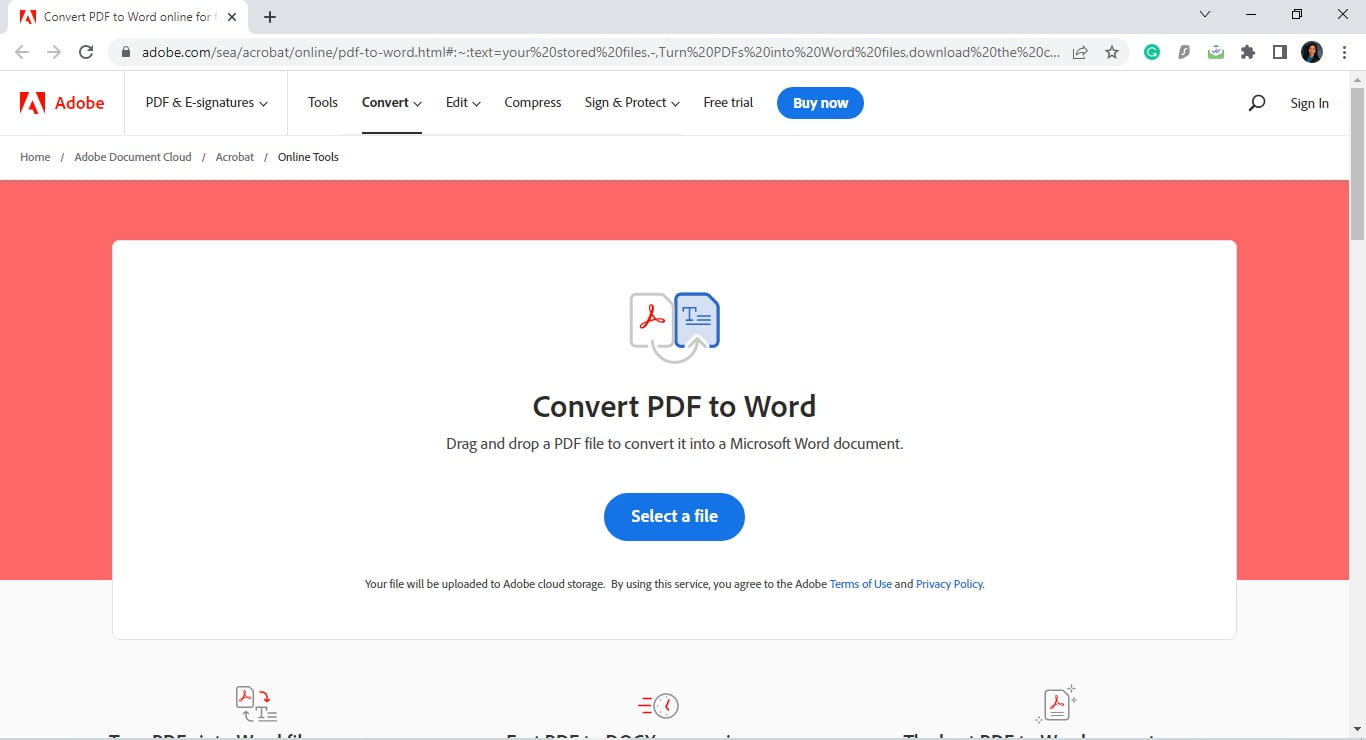 2) Click on the Select a file button.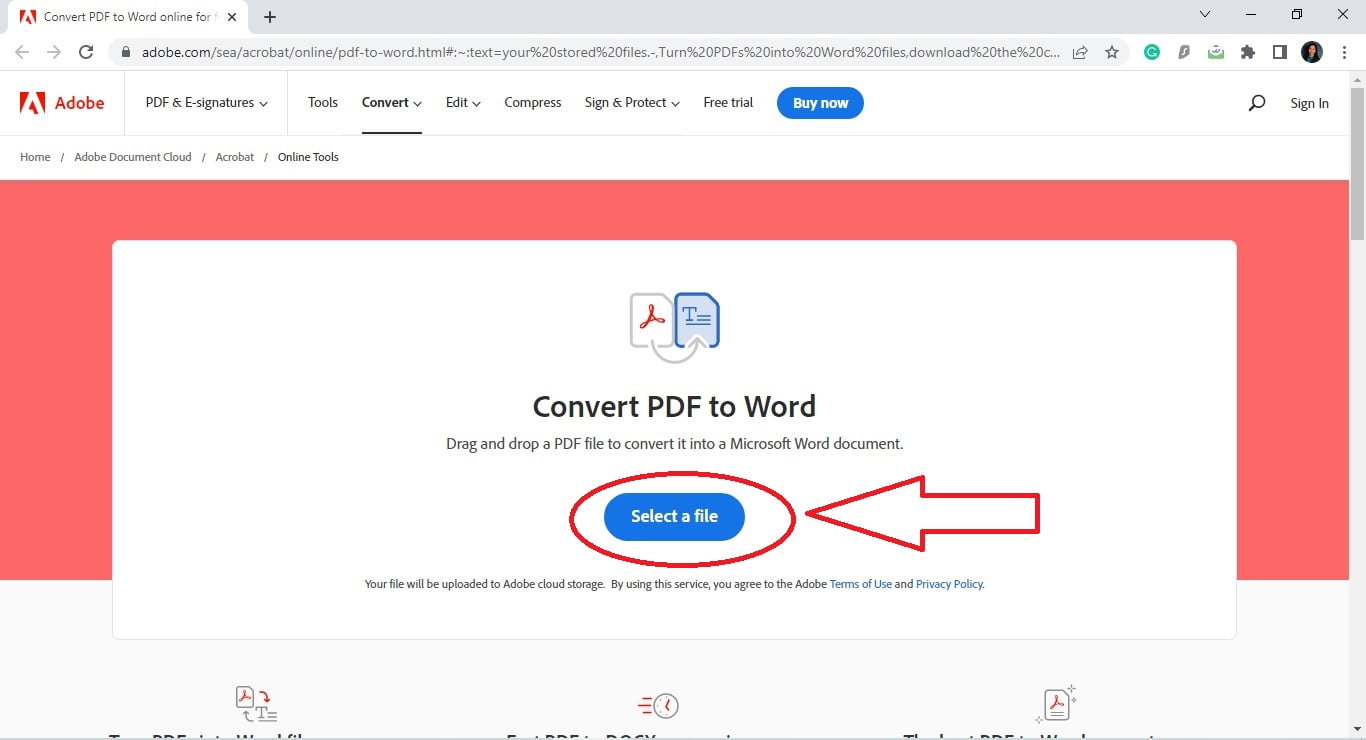 3) From your computer, select the file you want to convert and click Open.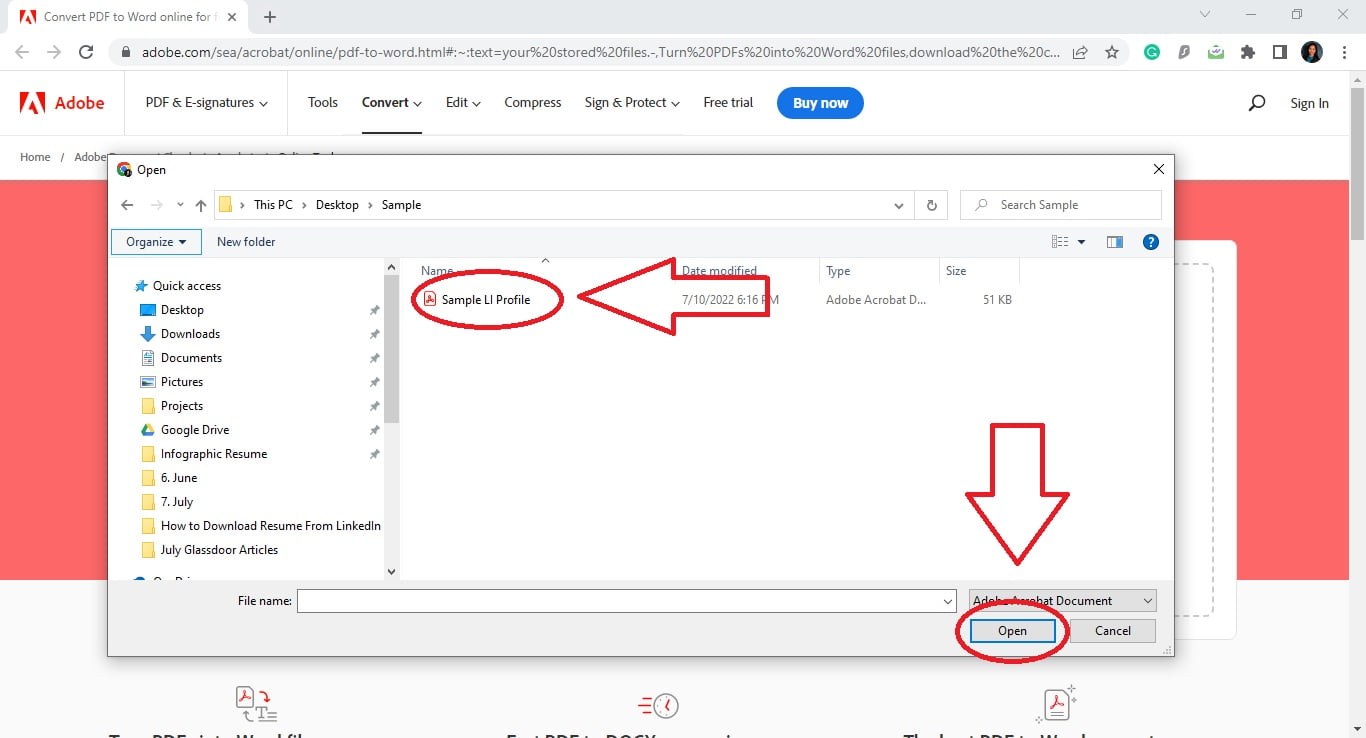 4) When you're prompted file is ready, click on the Download button. From here, you can save, print, edit, or share the Word copy of your resume.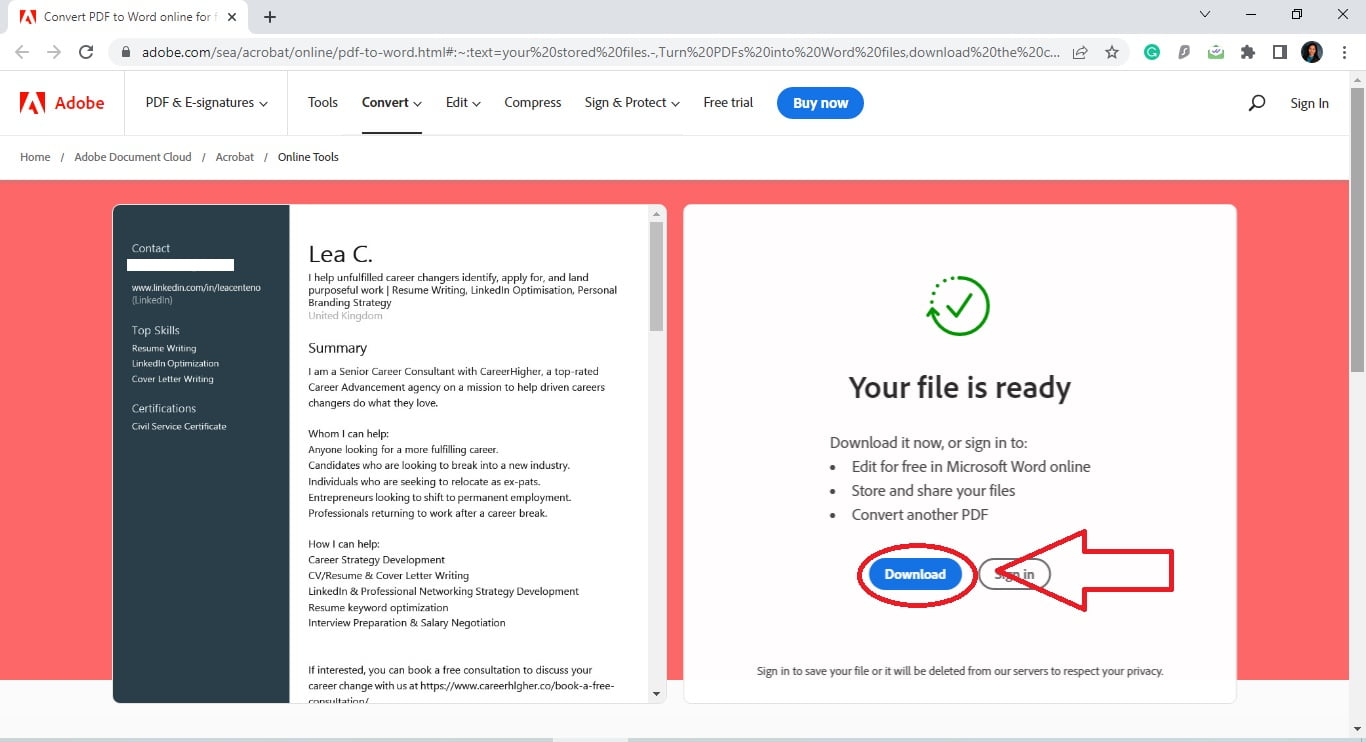 It's no secret that a resume is one of the most important documents in your job search. However, writing one can be a challenging and time-consuming process, especially if writing is not your cup of tea. Fortunately, LinkedIn offers "Save to PDF" functionality that allows candidates to download their profile as a resume. This is a convenient and efficient way to handle urgent resume requests. If you need help writing a tailored resume, we're just a message away.