SERVICES
LinkedIn & Professional Networking Strategy Development
We develop bespoke LinkedIn profiles and networking strategies that expand your network, access the hidden job market, and boost your job search
.
We utilize our professional networking, career consulting, and recruitment experience to develop your LinkedIn profile and networking strategy
The networking strategy includes a combination of distilled LinkedIn best practice with a practical networking plan tailored to your goals
The LinkedIn profiles we create are SEO-optimized and reflect your personal brand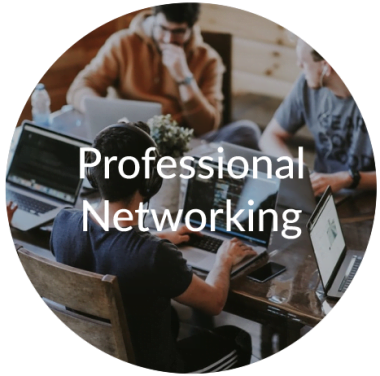 IMPACT
Why You Should Care
77% percent of HR professionals recruit through LinkedIn
___ JOBVITE
Networking enables candidates to access unadvertised vacancies
Targeted networking increases your chances to get referred for your target job.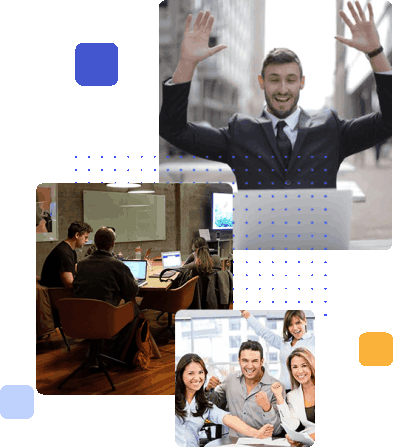 Fortune 500 HR and Recruitment experience

Strong professional networking know-how
Provide information on your career goals
Discuss your requirements further on a 30 mins career consultation
Get LinkedIn profile copy and networking strategy draft
Review and provide feedback
Get LinkedIn profile copy and networking strategy final version
Receive a 60 mins LinkedIn coaching session (only with networking strategy)
Win interviews through LinkedIn
SOLUTIONS
LinkedIn Profile & Networking Strategy Development Solutions
LinkedIn Profile Development -$290
Professional Networking Strategy (incl. 60 mins LinkedIn coaching) – $290
LinkedIn Coaching (60 mins) -$100
LinkedIn Coaching (30 mins) -$60
Discounted Packages Tailored to Your Needs
Package
All Inclusive
All Core Service Plus
Career Strategy Development
Salary Negotiation
7x Job Application Preparation
Package

Core
All Essential Services Plus
Cover Letter Writing
Networking Strategy Development
Interview Preparation
3x Job Application Preparation
Package
Essential
CV/Resume Writing
LinkedIn Profile Development
1x Job Application Preparation

"Very helpful networking tips and tricks!"

"My LinkedIn traffic has increased dramatically after CareerHigher reworked my profile."

"After working with CareerHigher, I feel comfortable and confident to network on LinkedIn."
INFORMATION
Frequently asked questions
How can I purchase your services?
Please start by booking a free consultation call to discuss your needs, explore options, and make sure we are a good fit prior to making a purchase. Then, if you decide to work with us, we will provide an invoice via email. Upon receipt of your invoice, it is fast and easy to complete the purchase online.
What payment options do you offer?
You can purchase our services using credit card, debit card, or bank transfer. Also, we offer a buy now pay later option with 3 interest-free installments for orders over $300.
Which service/package is right for me?
If you are looking for comprehensive, end-to-end career support, we recommend exploring our packages. If you are seeking more specific help, please check our standalone services. In any case, we suggest discussing your circumstances and requirements in a free consultation to explore options and help you make an informed decision.
What does your process look like?
While each service comes with its own process, we always start by getting a deep understanding of a client's background and career goals. Then, we start work and collaborate with you to deliver a service that exceeds your expectations. While our processes have specific steps, we are always open to accommodate special needs.
Do you offer a discount to students and graduates?
We proudly offer a 20% discount on call services to students and recent graduates looking for an entry-level position.