SOLUTIONS
LinkedIn Profile Development
Want a LinkedIn profile that elevates your online presence and gets you more interviews? Let Us Help You!

We develop bespoke LinkedIn profiles to help you expand your visibility, get noticed, and access opportunities in the hidden job market, landing more interviews for your Top Job. Our career consultants can enable you to get more job interviews for great jobs through LinkedIn.
Tell Me More ...
LinkedIn profiles are key for any job search today. With 3 people being hired on LinkedIn every minute (LinkedIn), you don't want to miss this opportunity. A high-quality LinkedIn profile serves as your online resume and connects you with target recruiters and new opportunities, bringing you closer to your Top Job.
With our LinkedIn profile development solution, we build you an SEO-optimized LinkedIn profile tailored to your target roles, aligning your skills, aspirations, and background. This makes it easier for recruiters and hiring managers to find you for relevant roles.
BENEFITS
Why Partner with a CareerHigher LinkedIn Expert
Increase your visibility on LinkedIn
Get more LinkedIn messages from recruiters and hiring managers
Tap into the hidden job market
Strengthen your job search network
Increase your LinkedIn job application success rate
Let's Make You A Winning LinkedIn Profile That Stands Out!
You get limited LinkedIn job search traction
Your LinkedIn profile doesn't get attention from your audience
Your professional network could be stronger
Your LinkedIn applications don't convert to interviews

We take clients through the below phases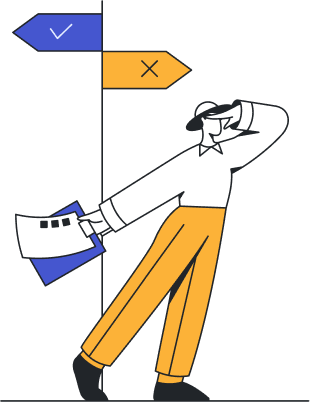 We speak on a discovery call to understand your needs
You provide written information on your background, key skills, and career goals
We prepare the first draft of your LinkedIn profile
You review the first draft and provide feedback and additional information
We finalize the draft based on your feedback and additional information
You review the final draft and let us know if any further revisions are required
You update your LinkedIn profile and access more opportunities
WE'RE DIFFERENT
Why Work With Us
We develop an SEO-optimized LinkedIn profile, increasing your job search success rate on LinkedIn
We focus on building you a network that gives you access to more opportunities
We have strong recruitment, coaching, and career consulting capability
We are committed to offering a top client experience
We're humbled to have received excellent reviews from ex-clients
REVIEWS
What Do Clients Say

"CareerHigher takes the time to understand the details of the job and gets it done well. I was impressed by the great level of expertise"

"Great service, fast and efficient, would recommend."

"This was a great experience and I am grateful I made the decision to do it"
INFORMATION
Frequently Asked Questions
1. What are the benefits of a professionally written LinkedIn profile?
A professionally written LinkedIn profile enhances your discoverability on LinkedIn, allowing your target audience to find you for relevant roles. Additionally, it serves as your online presence, building your personal brand while also allowing you to establish yourself as a domain expert. Connecting with relevant people and engaging with them through content helps you build a more robust network that supports your goals in the long term.
2. What is the turnaround time for the LinkedIn profile development solution?
We deliver your LinkedIn profile, end-to-end, in 5 business days.
3. What information do I need to provide to you for the LinkedIn profile development solution?
We ask for your previous documents, including CVs/resumes and cover letters. In case of an information gap, we may also ask you to fill out a questionnaire. Also, we ask candidates to share with us 3 similar vacancies representing their Top Job, so that we can tailor the LinkedIn profile accordingly.
4. Who will work on my projects?
We have a skilled team of LinkedIn experts who work with you to create tailored, keyword-optimized LinkedIn profiles. Our experts are highly qualified with years of industry experience. You can meet our team here.
5. Do I have to buy packaged solutions or do you offer standalone services as well, e.g. resume writing only?
Depending on the solution, we may offer it independently. In most cases, we offer related solutions as a package. For more information, please check with us directly.
6. Do you have any more questions?