An ATS-optimized resume helps you clear the pre-screening performed by Applicant Tracking Systems (ATS) when you make an online application. However, it has limitations and must be done the 'must be done in the most effective manner'. Visual resumes, on the other hand, are created with the purpose of handing them in person. This can happen in the following situations:
i) During the interview: Job seekers carry visual resumes when they meet the hiring managers for the first time during their interviews. Even when an ATS-optimized resume has been submitted online, many job seekers and even hiring managers prefer visual resumes. Some common reasons for this are:
Easy to read and understand

Better presentation

Catches the readers' attention
ii) Applying through referrals: In some cases, job seekers get to know about unadvertised vacancies through their network. This leads to handing in resumes personally or sending them through email. In short, they are not scanned by ATS and visual resumes can be a good choice for such scenarios.
iii) Cold calling for job leads: Some job seekers opt for cold calling to identify job leads. In these cases,  resumes are sent through email or handed in person in their offices. This method may not always be effective but consistent effort, time, and energy may bring you close to landing your dream role.
In this article, we will look at how you can create an effective visual resume to hand in person.
1) Content
Content is the most important element of your resume, whether it's ATS-optimized or visual. You need to add the most relevant content aligned with your target jobs. Visual resumes are directly handed to the hiring managers and should create a good first impression. Make sure to use all crucial keywords to help you demonstrate your capabilities.
Some key tips to add the right content in the right manner to your resume are:
2) Structure
The structure of your visual resume is similar to an ATS-optimized resume. The added sections help you cover all the essential information that helps a recruiter or a hiring manager make hiring decisions. The placement of these sections in your visual resume may be different from that of an ATS resume. We will learn this in the next section.
3) Formatting
a) Font size and style
Unlike an ATS-optimized resume, you can use any font size and style as long as they make your resume legible. Usually, in an ATS resume, job seekers are advised to go for specific font styles whereas in your visual resumes there aren't any restrictions. Any font style is a good choice as long as the content is clear and readable.  We recommend font styles like Helvetica, Cambria, Georgia, or Arial with font sizes between 9 and 11 for your visual resumes as these font styles and sizes are easy to read by the hiring manager. However, go for what suits your personal brand and preference.
b) Length
It is crucial to make it easy for recruiters and hiring managers to read your resume and grasp everything that is important. The length of your visual resume should ideally align with your target location. Make sure you don't go overboard with words and that your resume is succinct and clear.
c) Designs- Images, charts, and columns
ATS-optimized resumes are restrictive as they cannot read charts and columns in most cases, whereas visual resumes are not limited to using set standards such as a specific format. For example, if you have divided your resume into two columns, ATS will read everything line-wise, in a single go, thereby combining words and phrases from both columns.  As a result, most of the content will end up not making sense and lose value.
However, in your visual resumes, you can take advantage of the 'no ATS pre-screening' rule and present your resume content in different ways. For instance, you can add experience and summary in one column and all other information such as skills, personal information, and certifications can be added in another column. These can also be combined with images and charts if required.
For your convenience, we have added a sample of a visual resume to this article. If you are planning to hand in your resume personally to a recruiter or a hiring manager, we suggest creating one along the lines of the one shown below. Make sure to align it with your target industry standards, company, and job.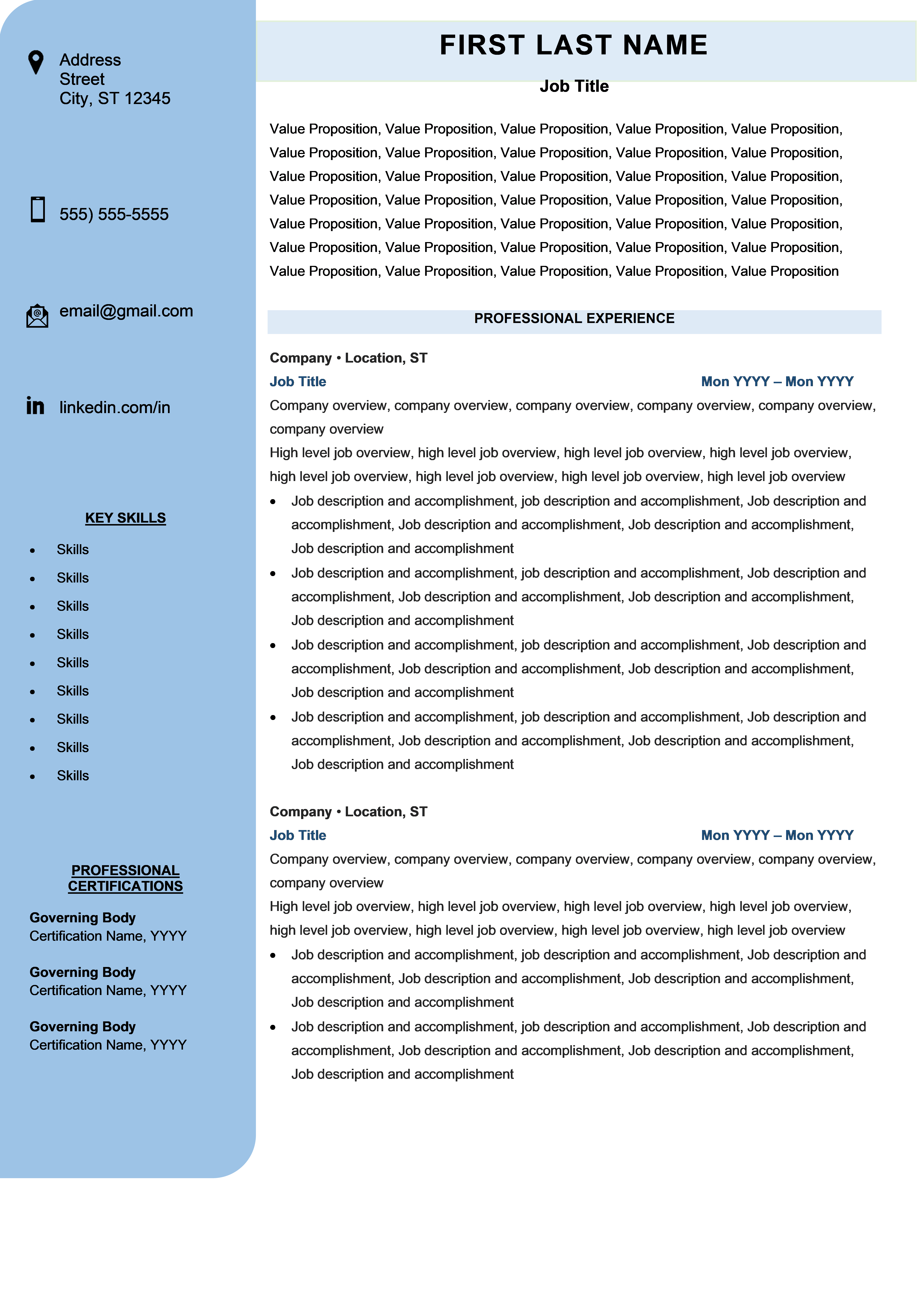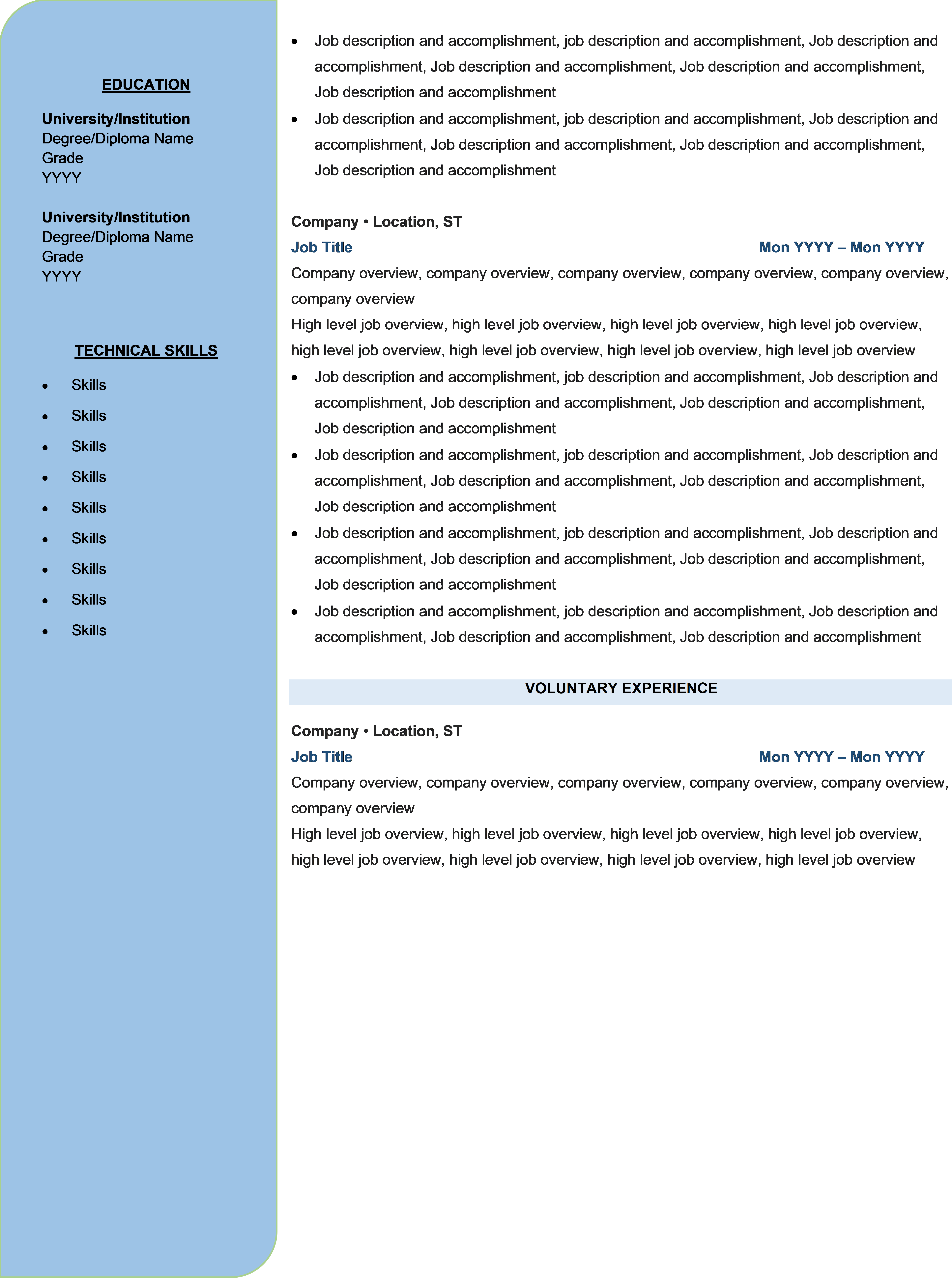 Creating a visual resume is as time-consuming and effort-intensive as any resume created for ATS screening. However, we do suggest you to make-the-most of the 'no pre-screening' opportunity and represent yourself in the best possible manner. If you feel, you need some help while creating a visual resume, we would be more than happy to help you. Feel free to contact us and take a step towards landing your dream role.